March 2008 Pictures


Rivets loaded and ready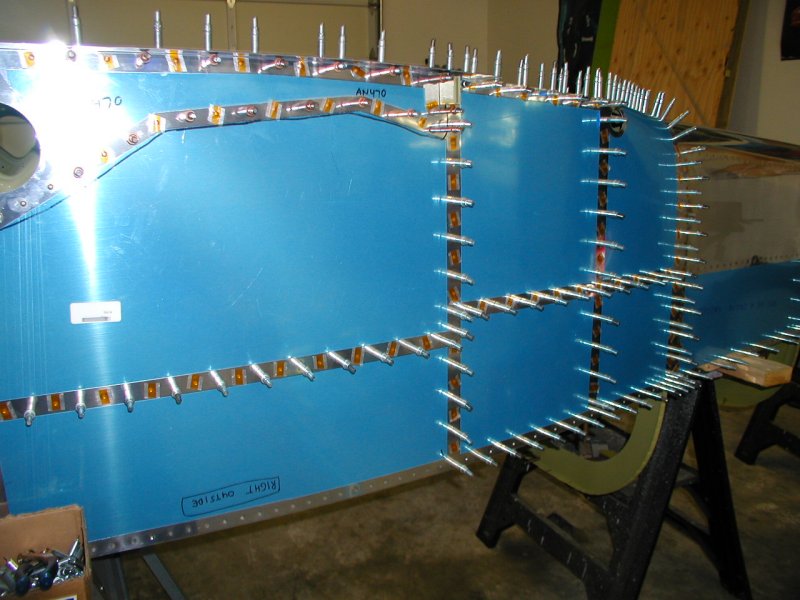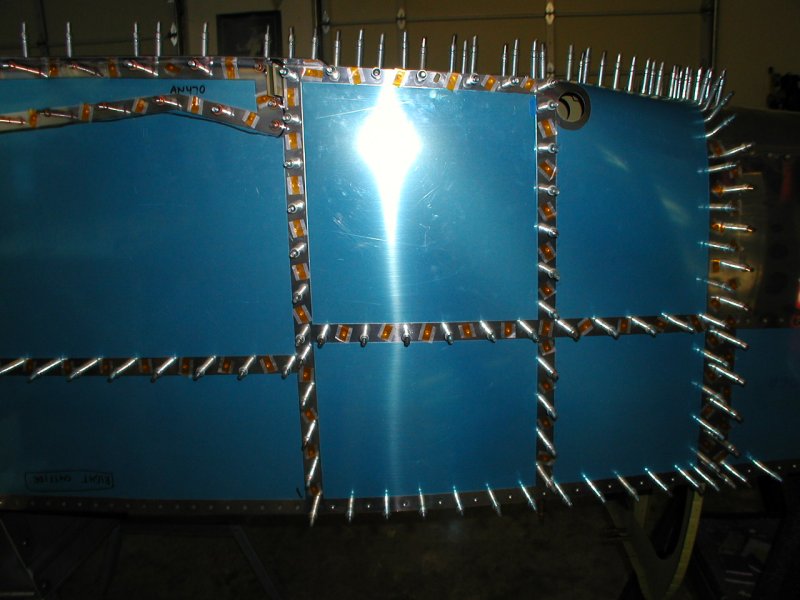 Moving along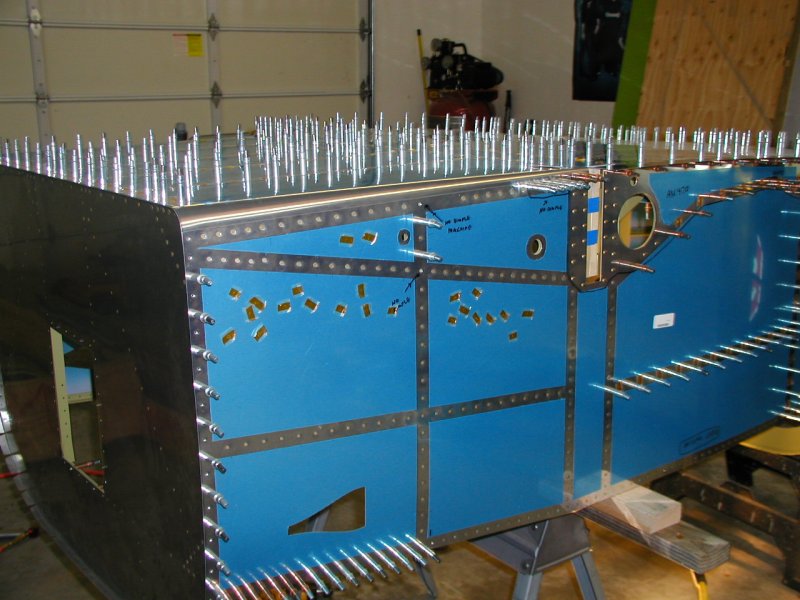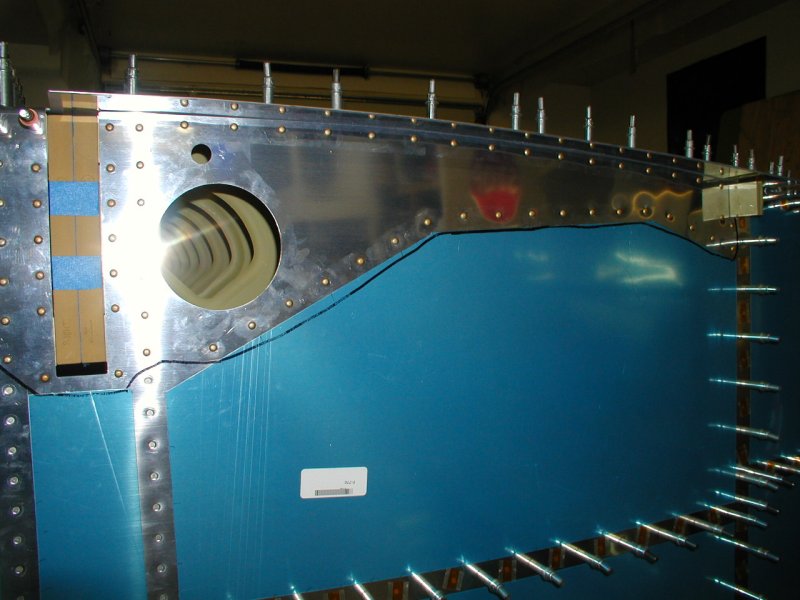 This is how far we got in about 4.5 hours. Robert said he would come back tomorrow to wrap it up and hopefully flip it.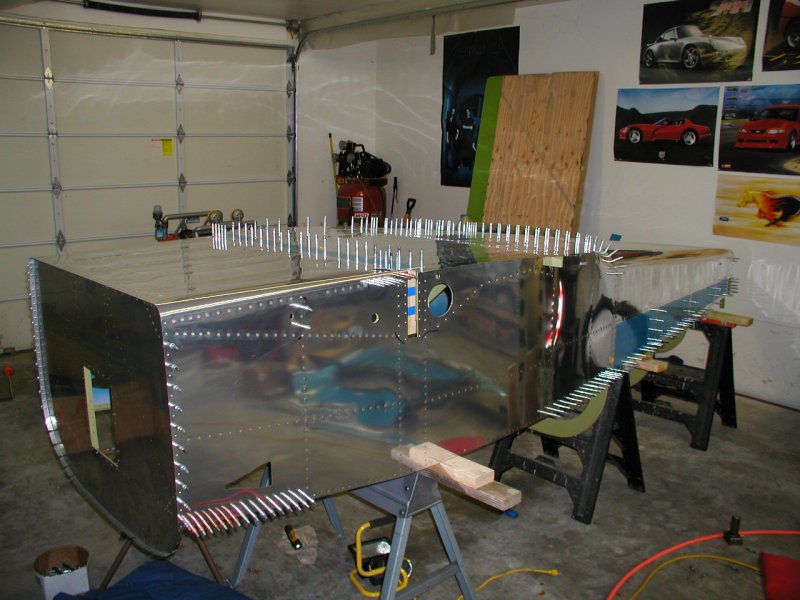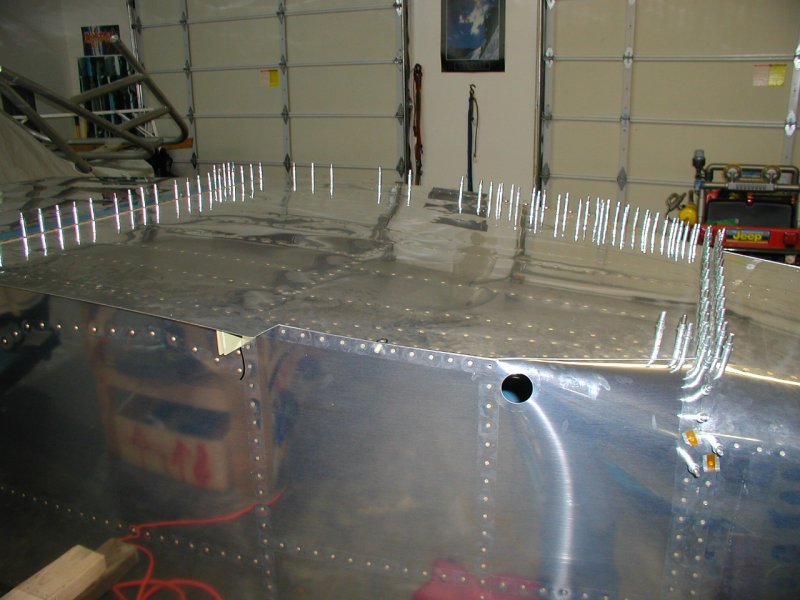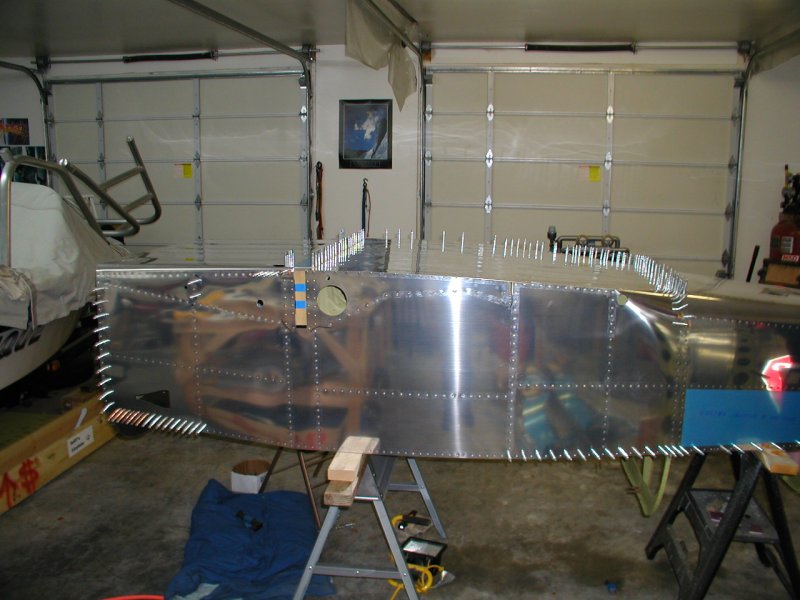 This is my new heavy duty sawhorse for underneath the spar.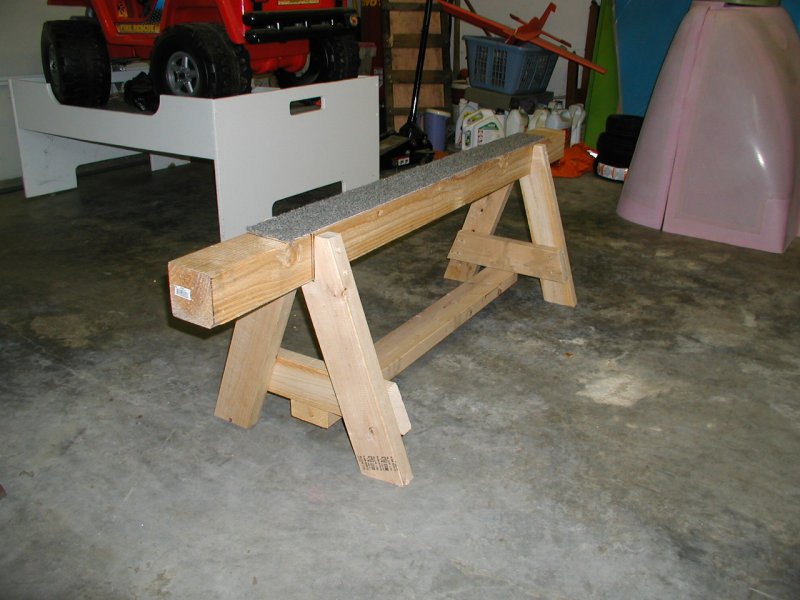 Here it is all riveted.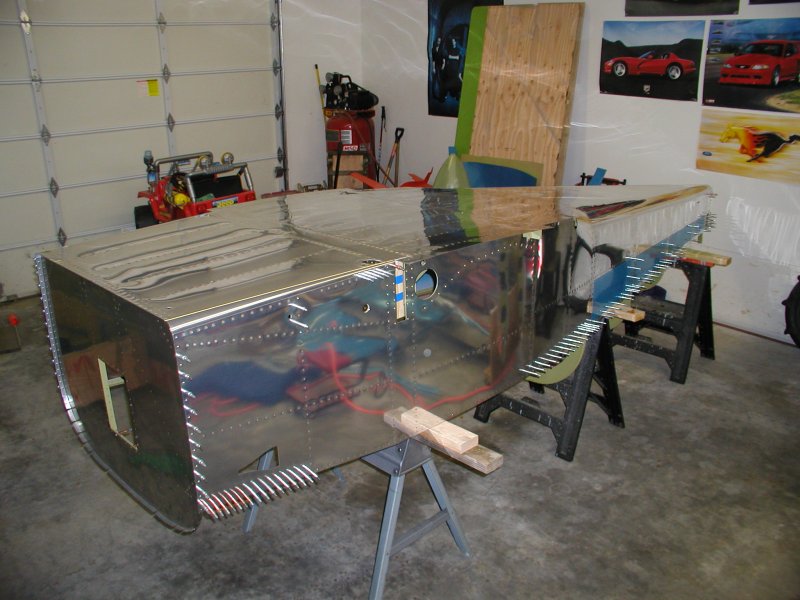 Flipped the canoe!!! Very, very big day!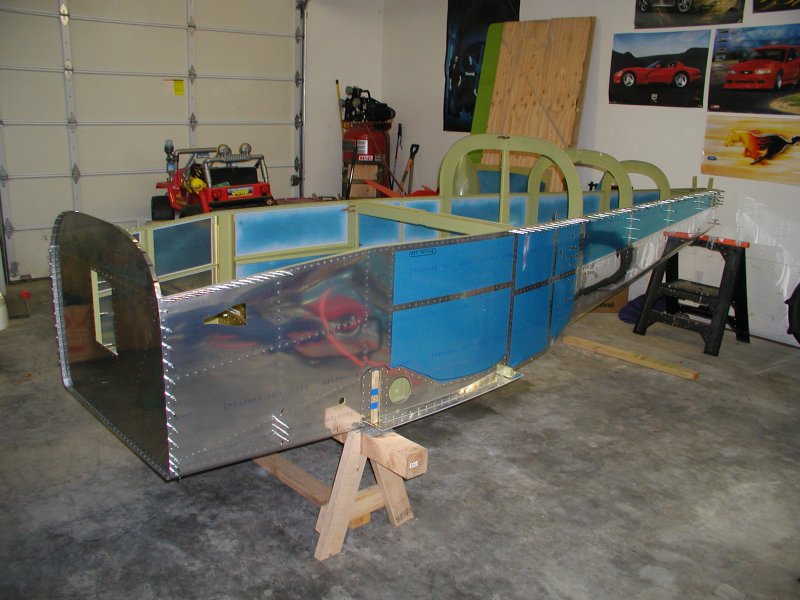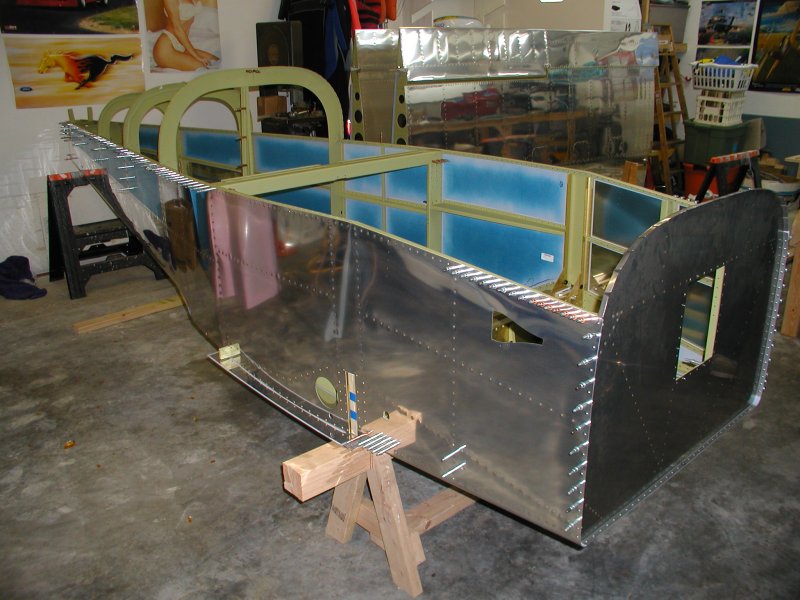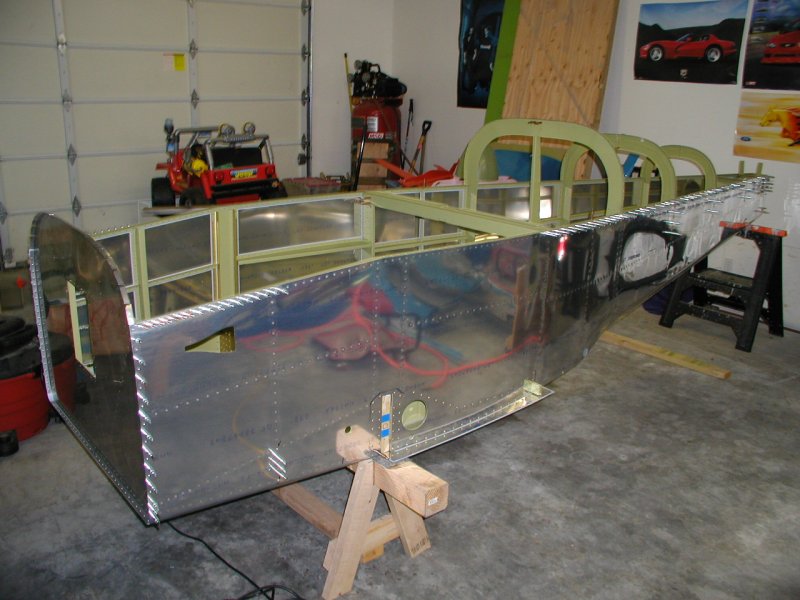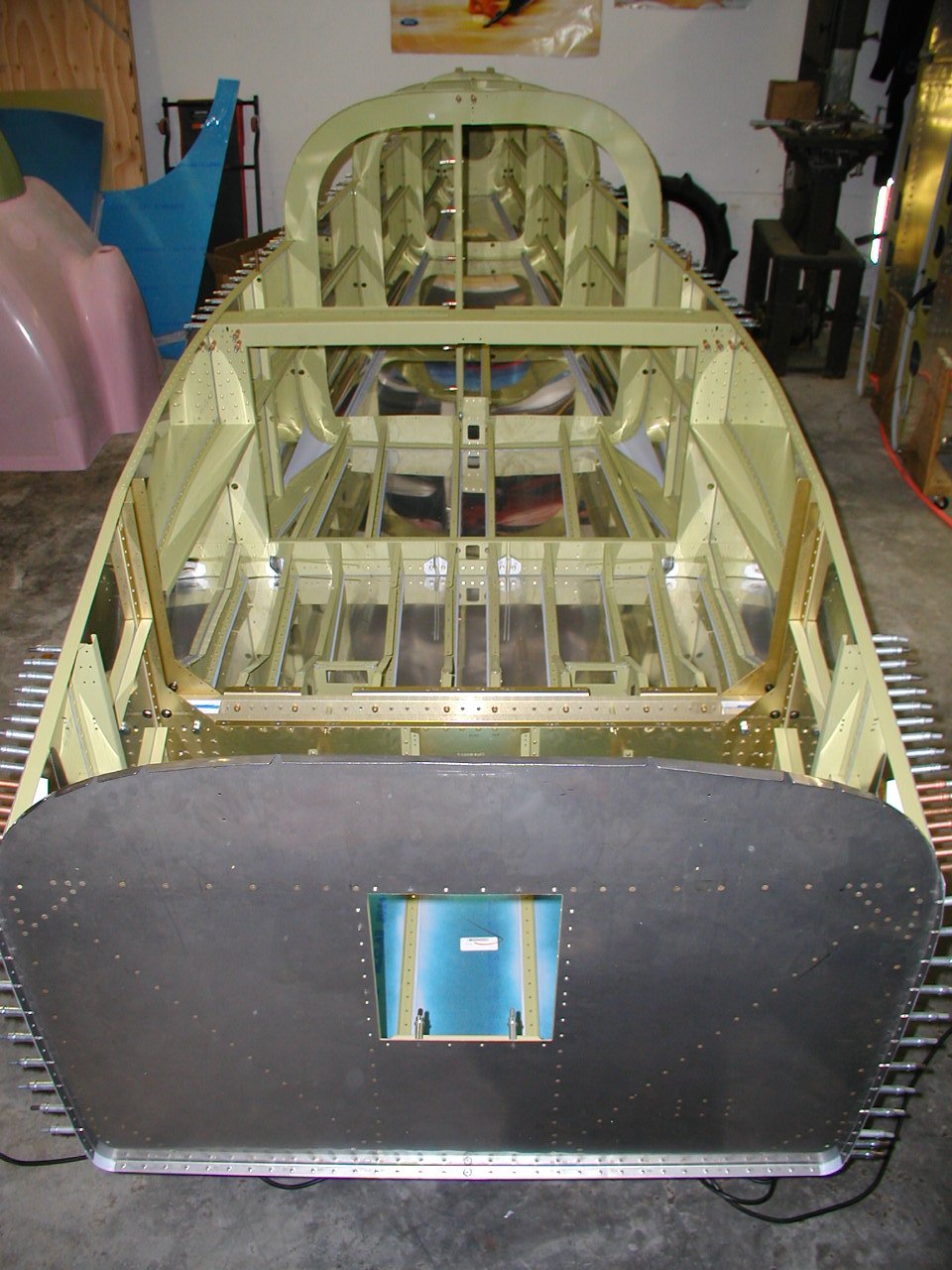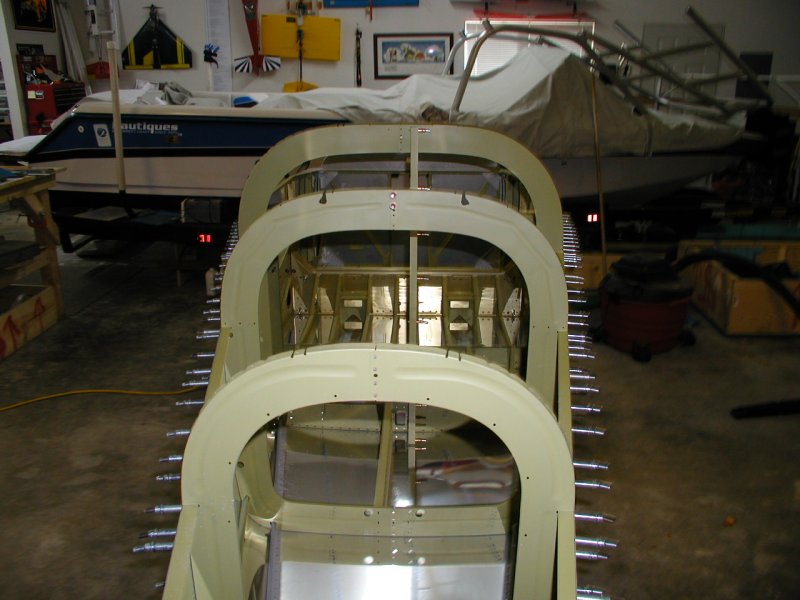 I set the seatbacks in to see how they would look.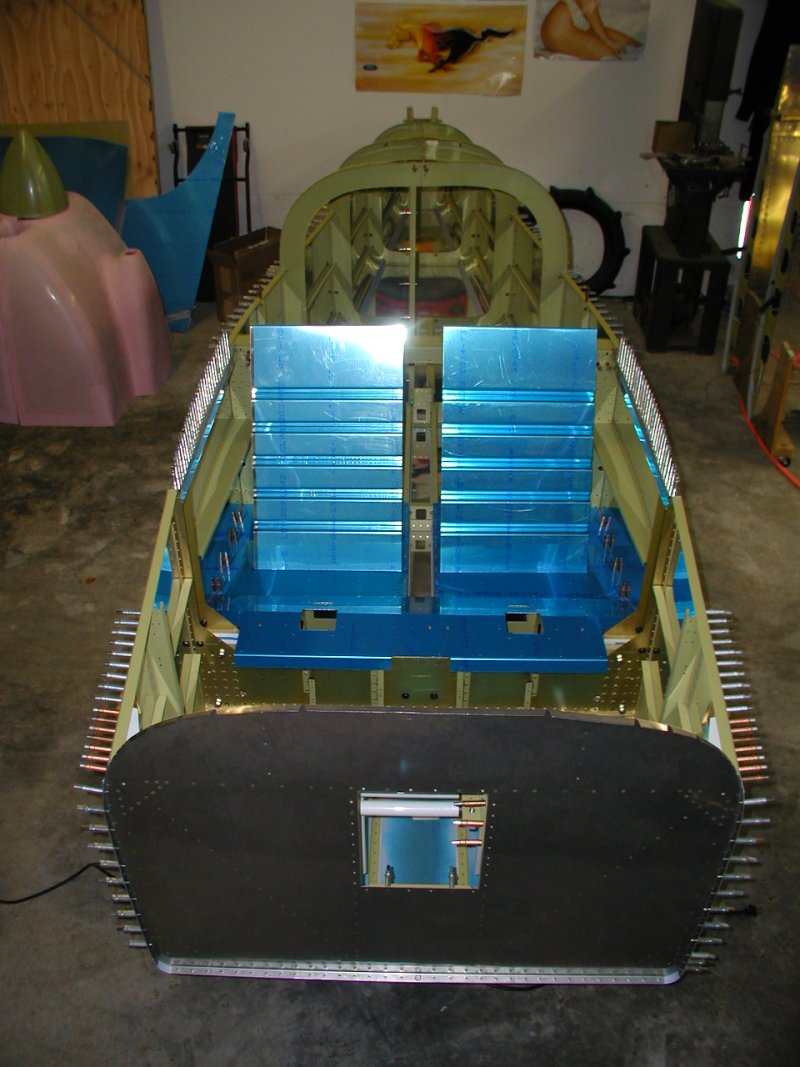 Temporarily hung the pedals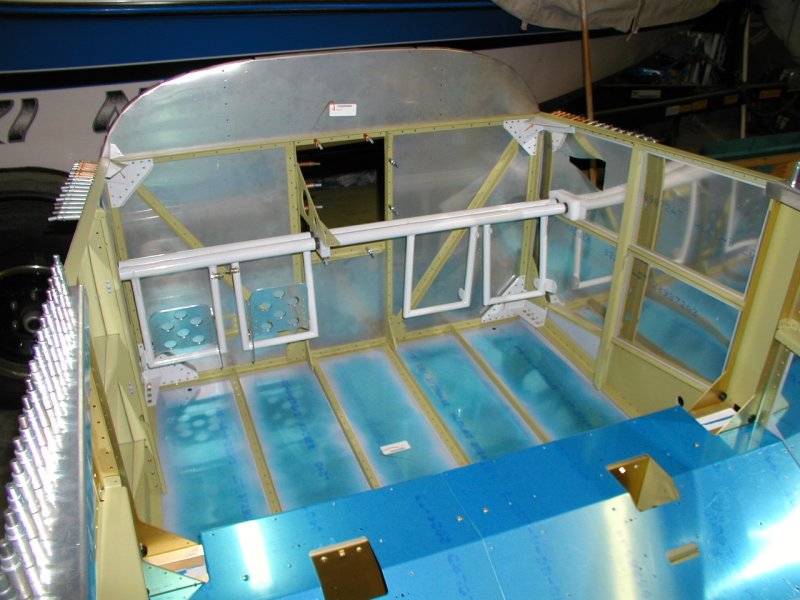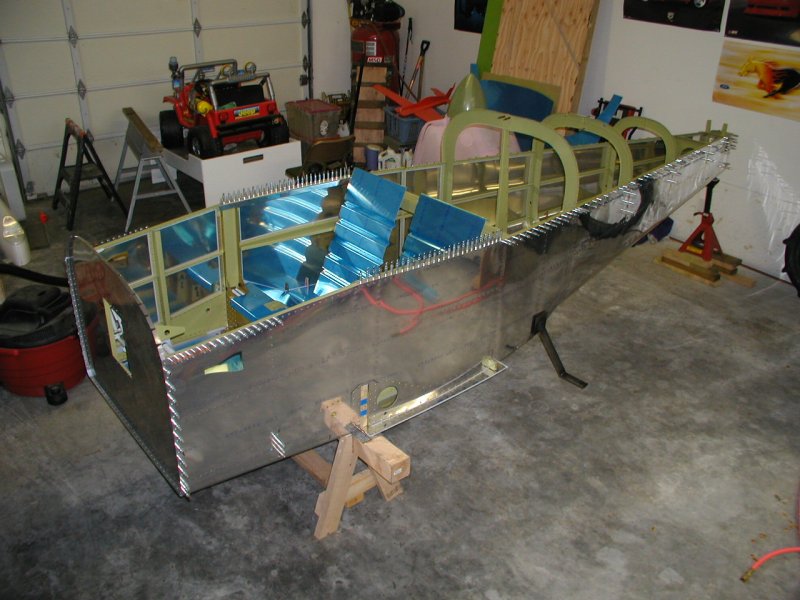 Got Lauren's approval! She has visited me more than anyone by getting up early and coming out to the shop.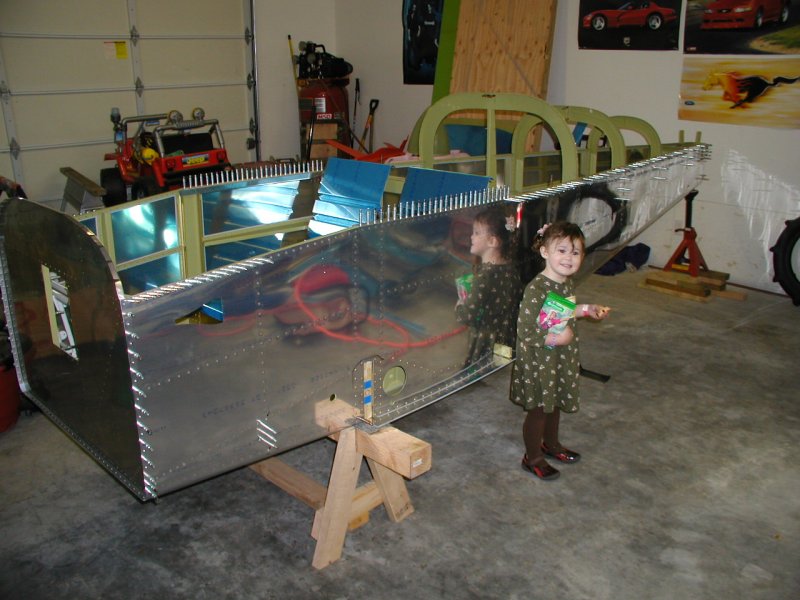 I also clecoed in enough stuff to hang my panel. I've been dying to see how this area comes together.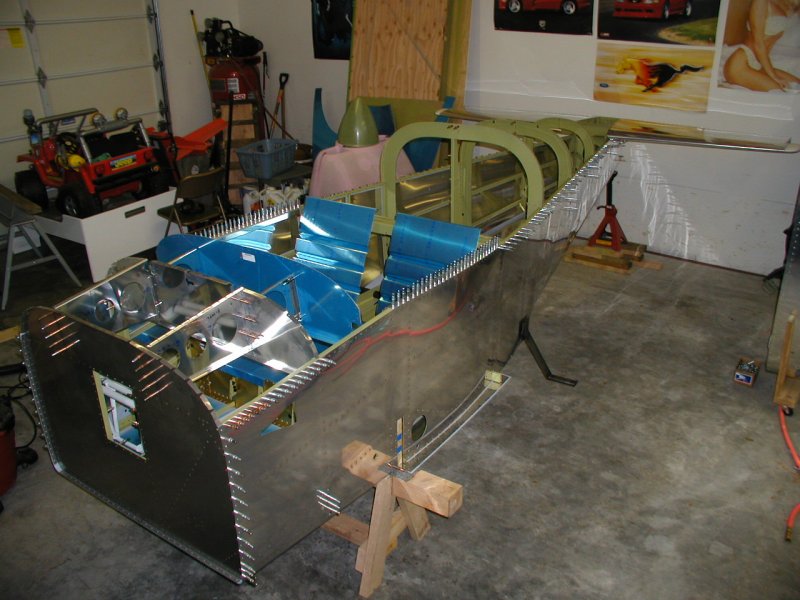 My panel layout (I think) with cut out pictures.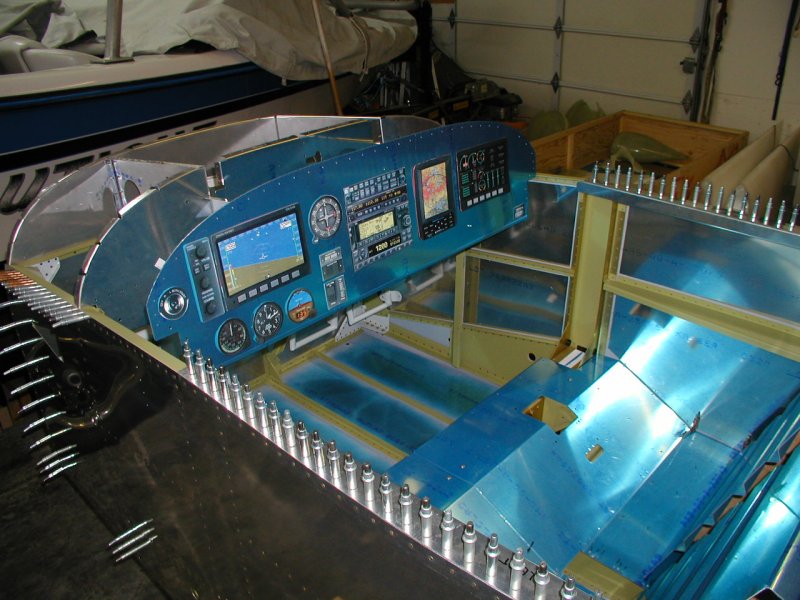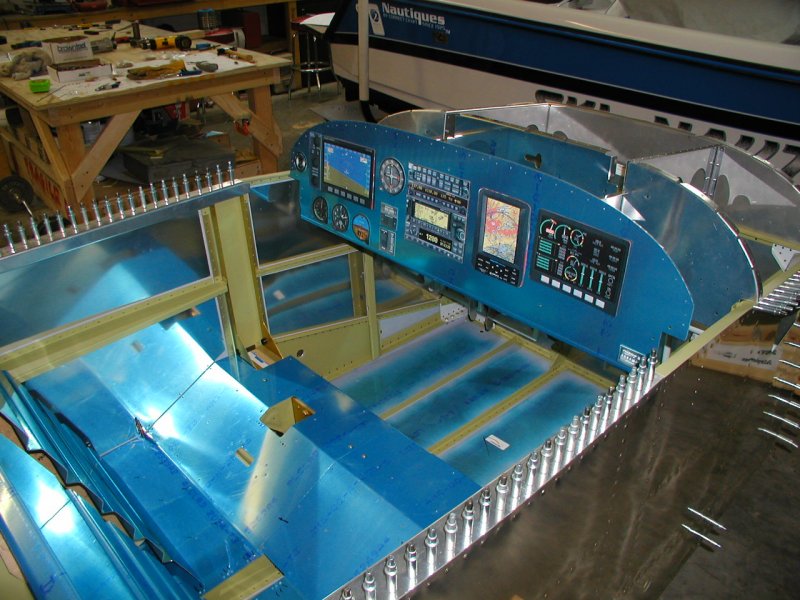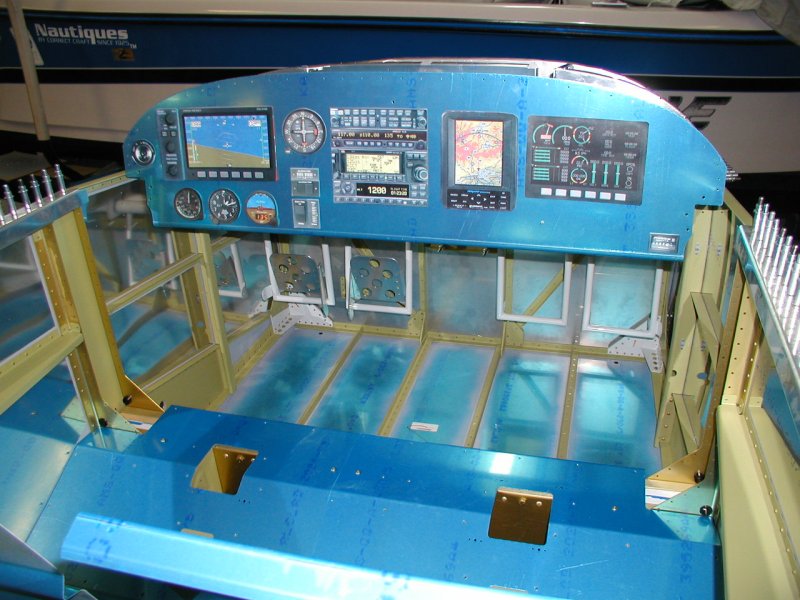 Time to build the seats. Quite a bit of work to do on these.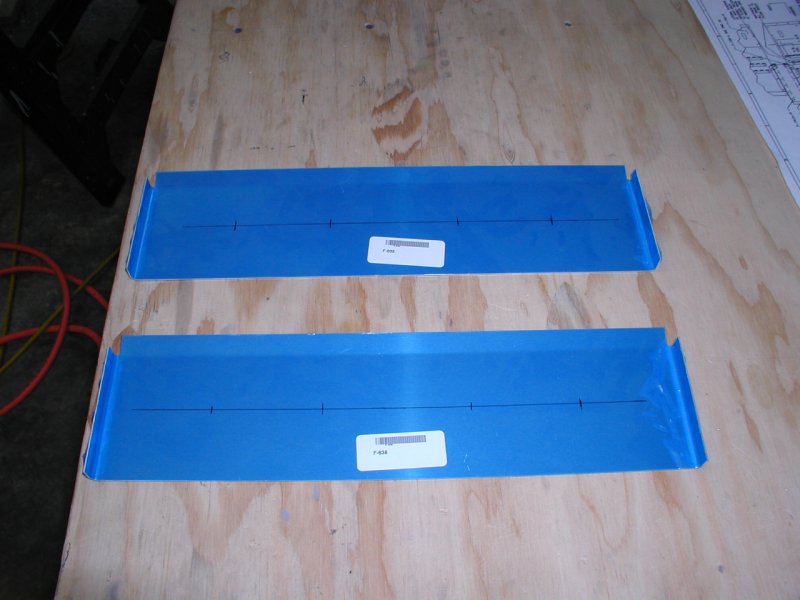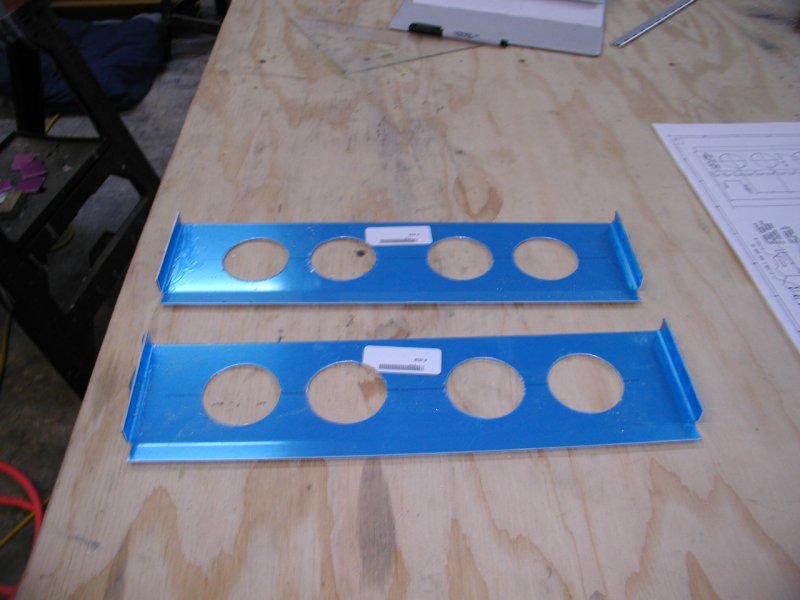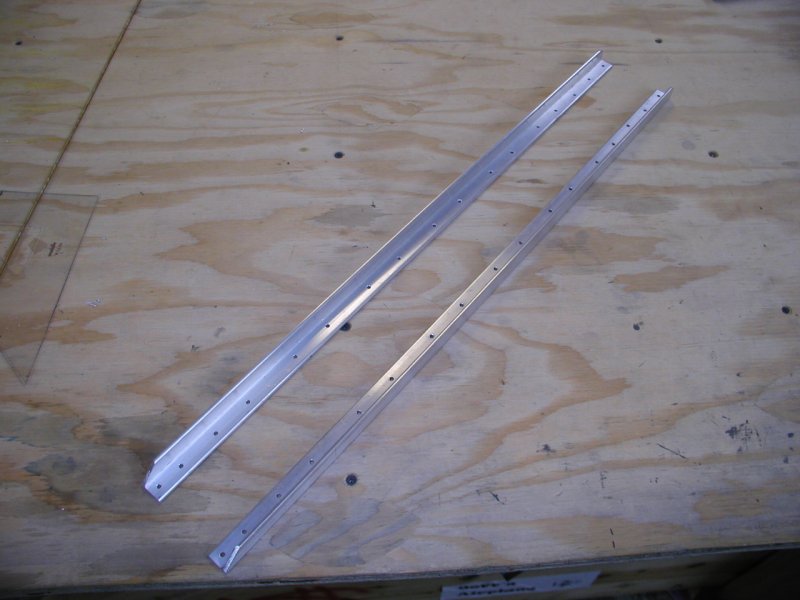 The bottom of the angles need about .040" taken away for the hinges.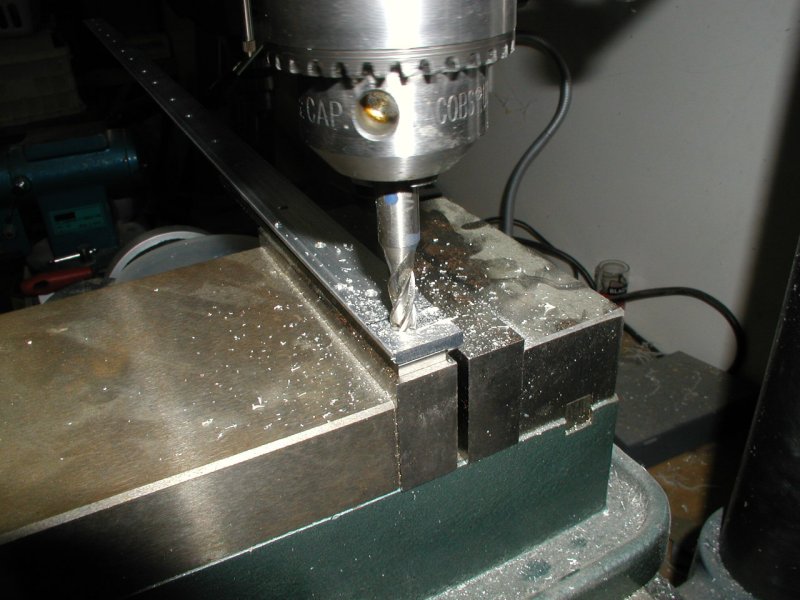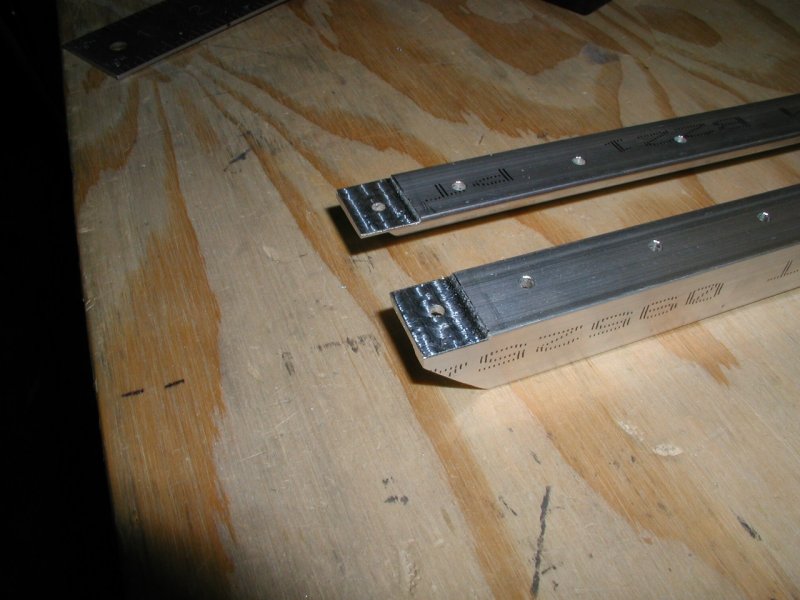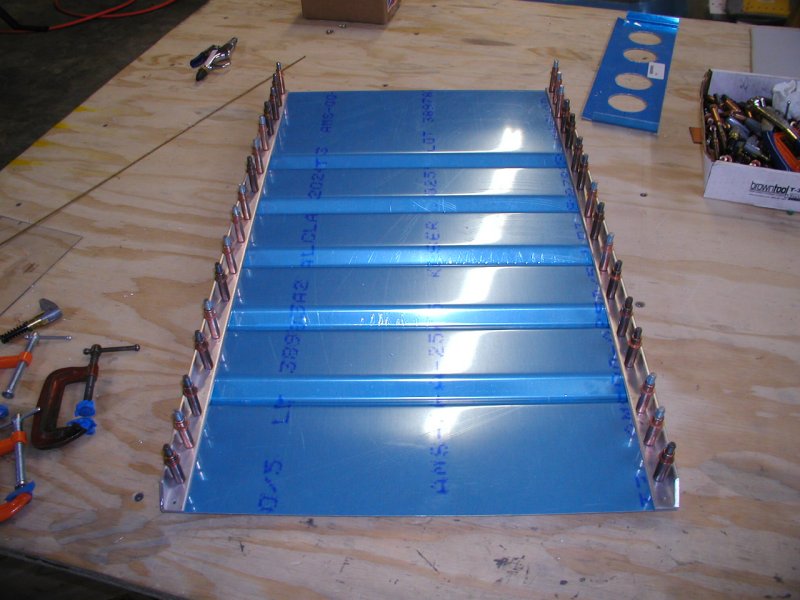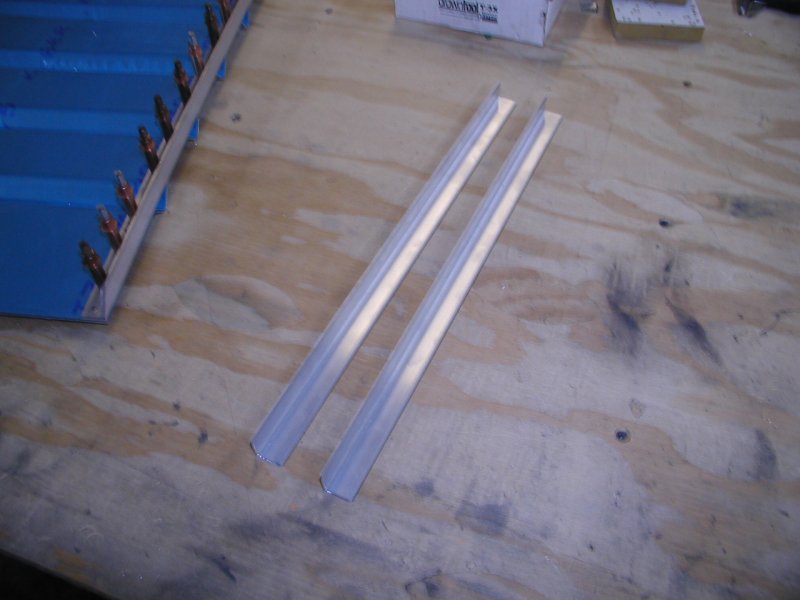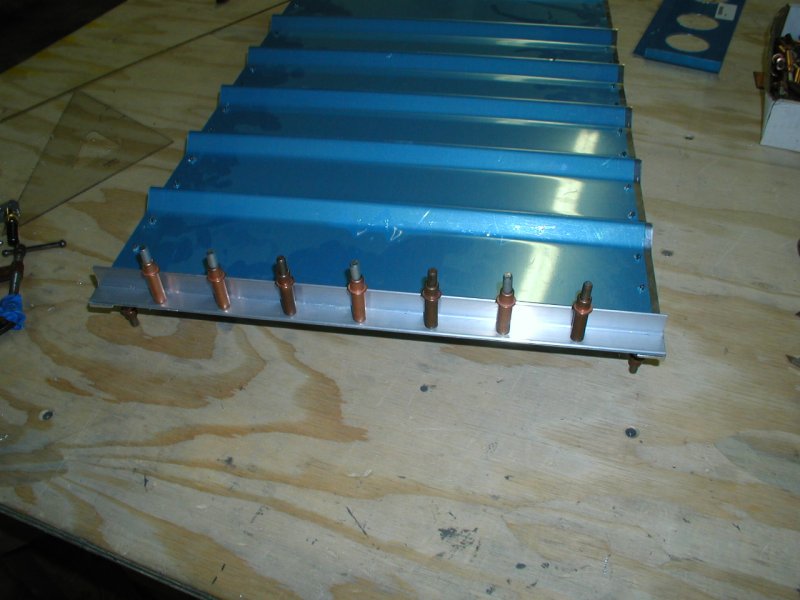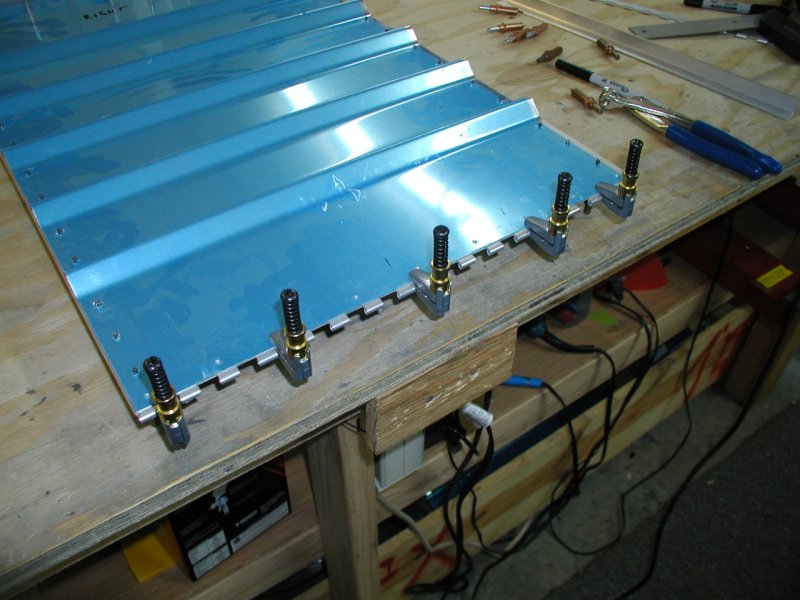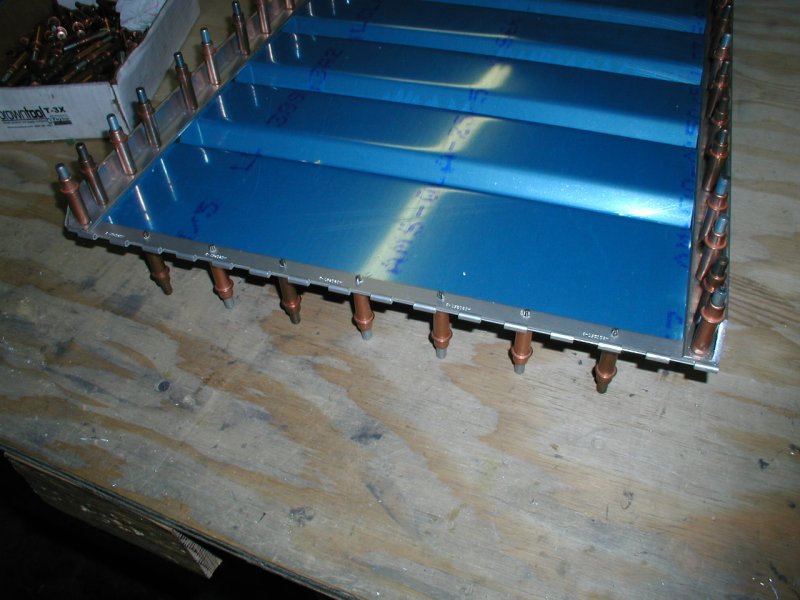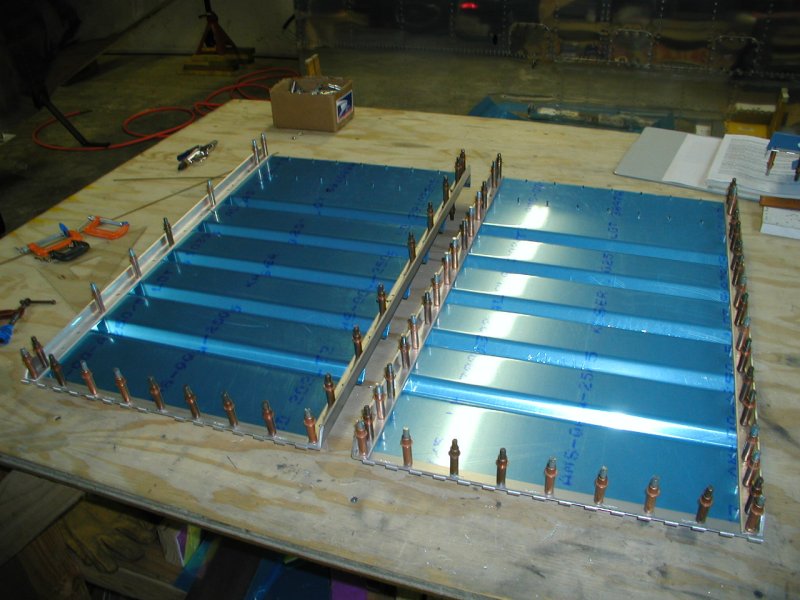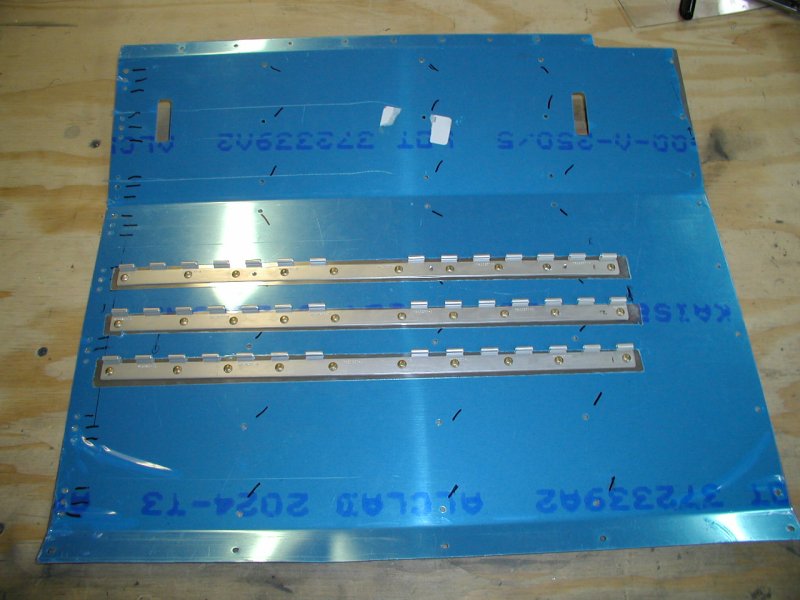 One seat is done! Good enough for climbing in.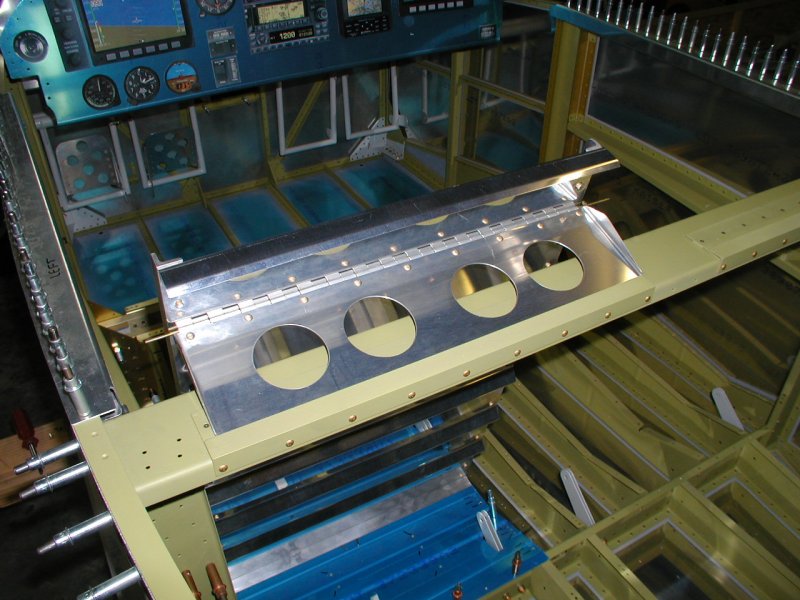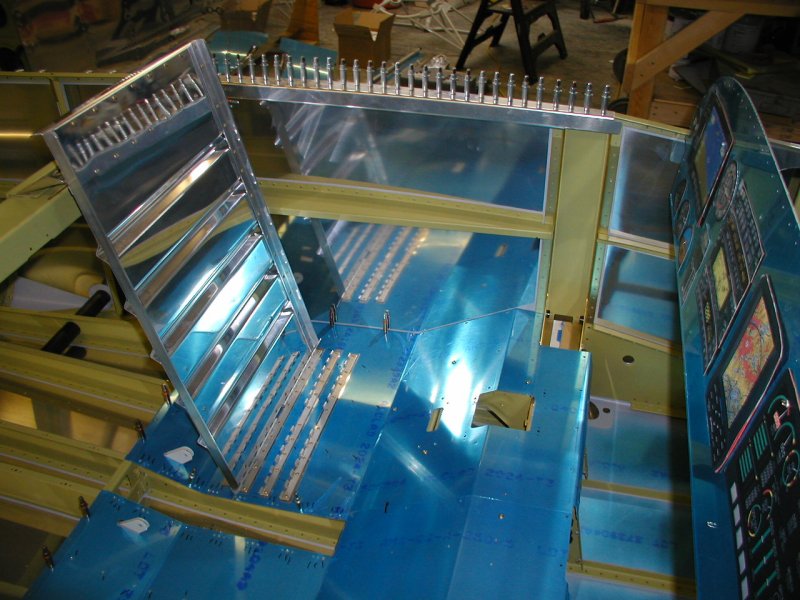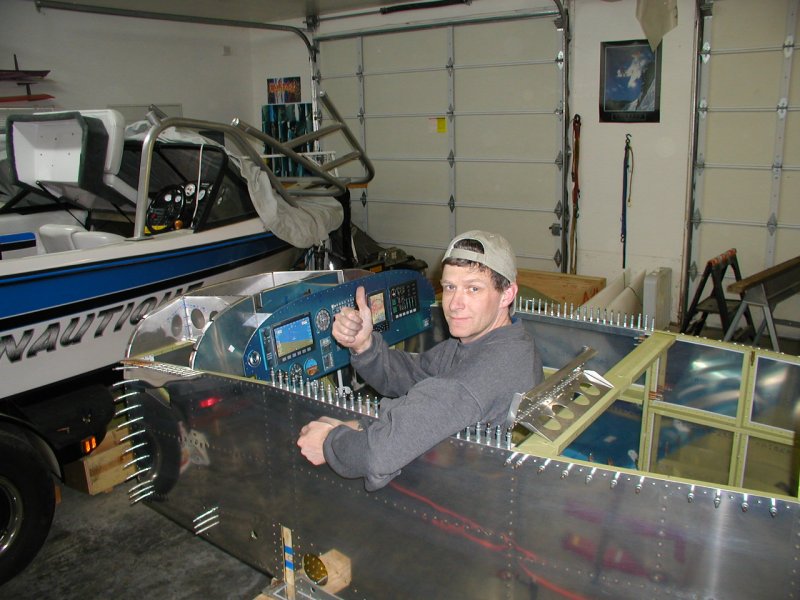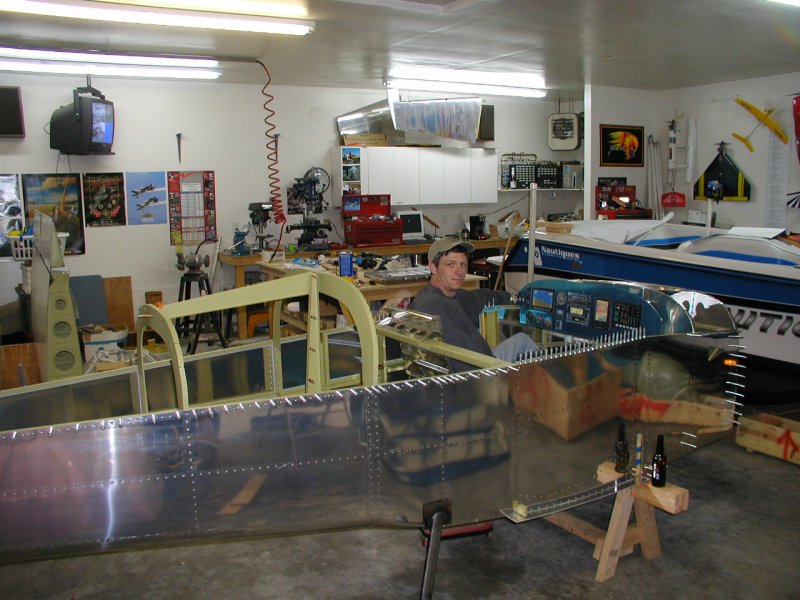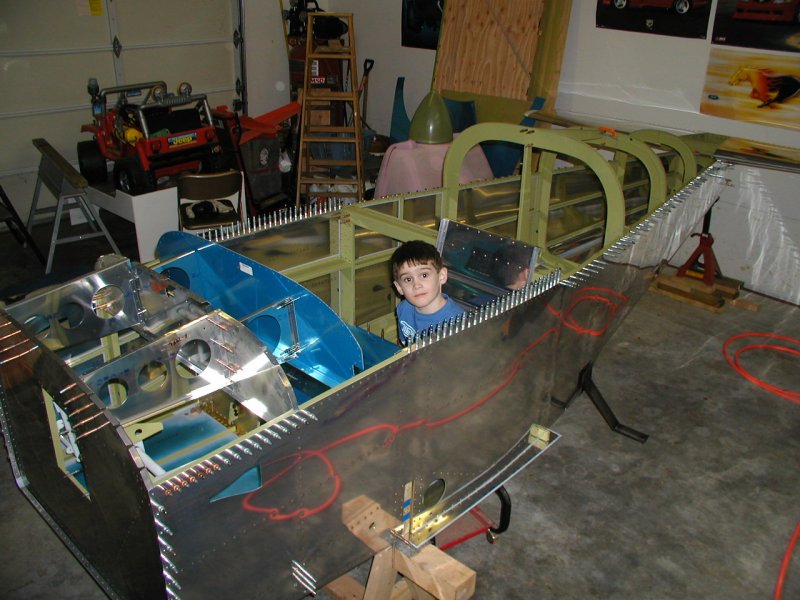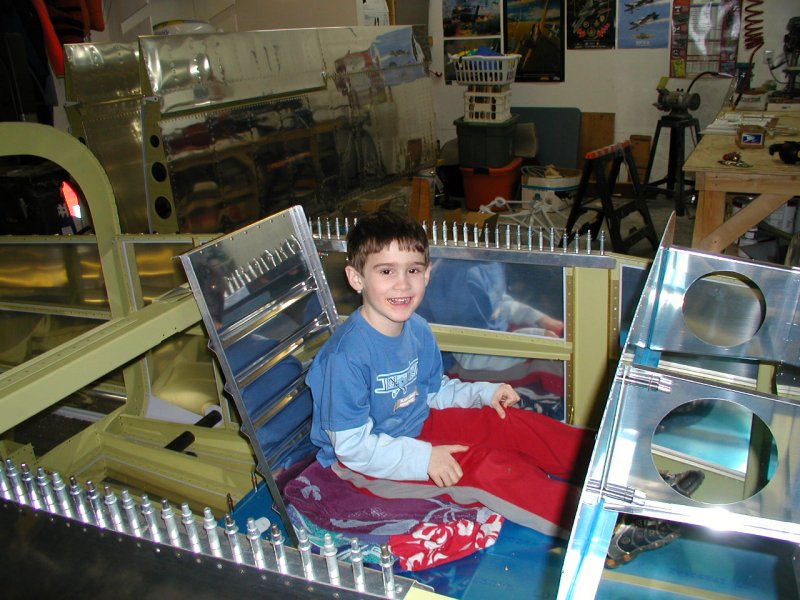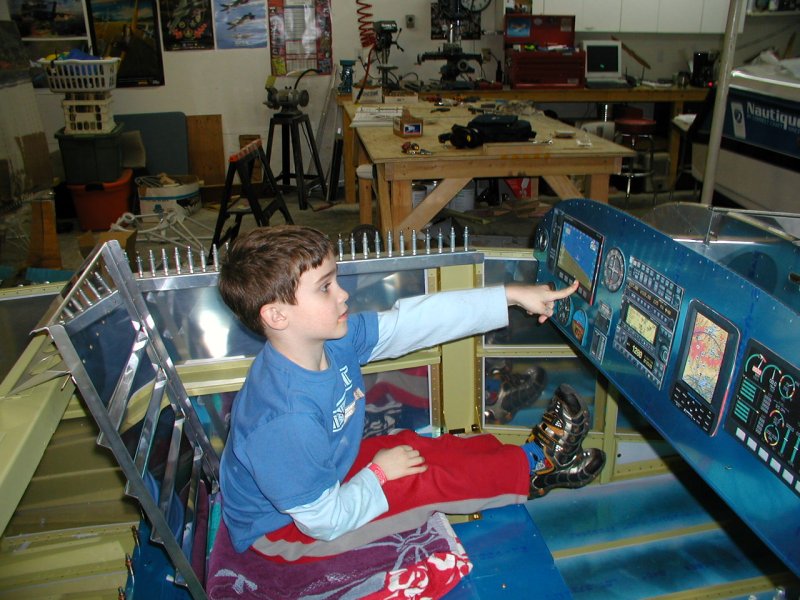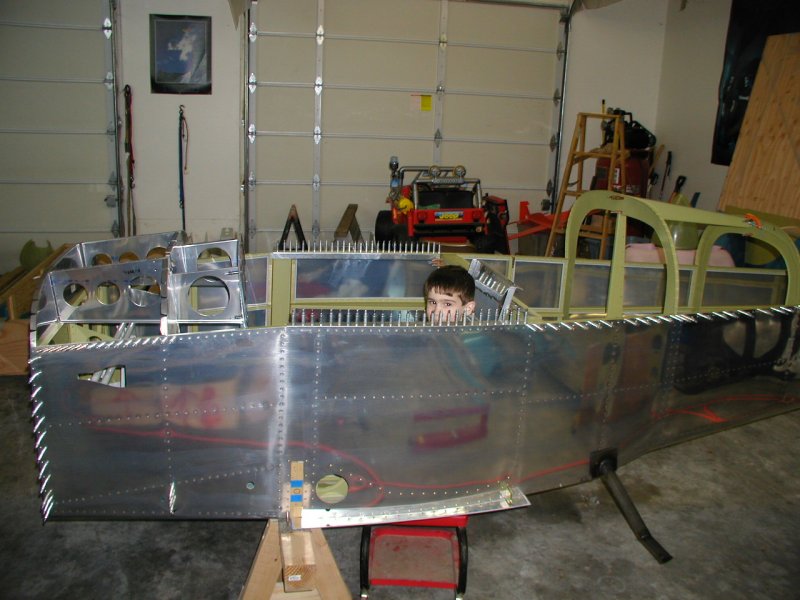 After a few more days, they're both done.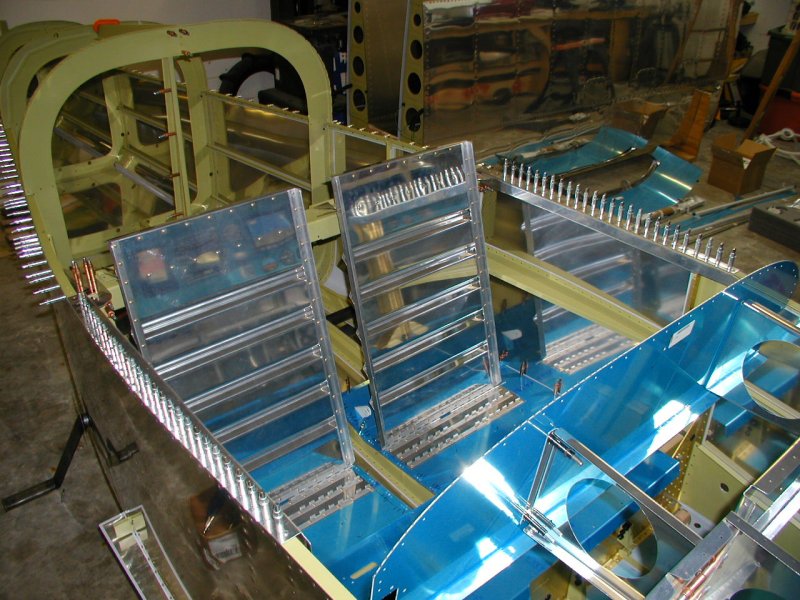 More priming of misc gussets, brackets, etc.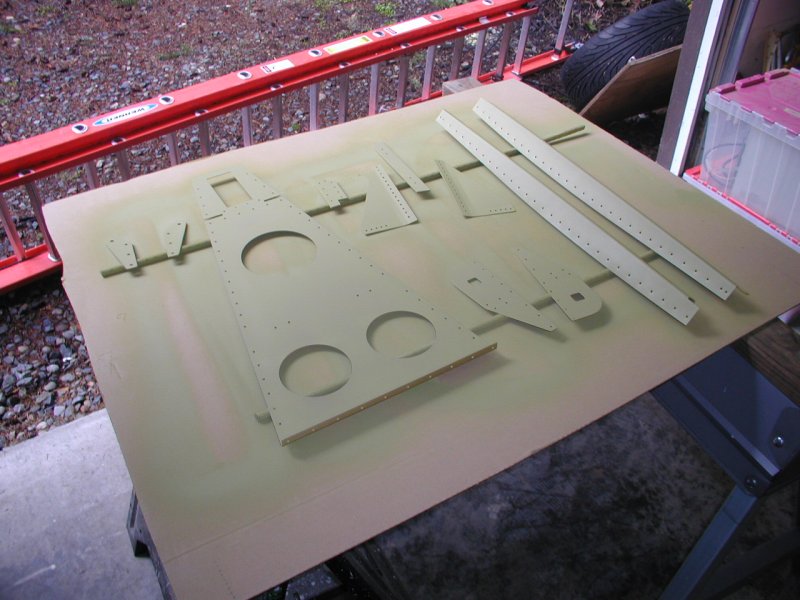 Things have to be perfectly level when this aft deck gets riveted. If the fuselage is twisted when you rivet, it will be twisted forever.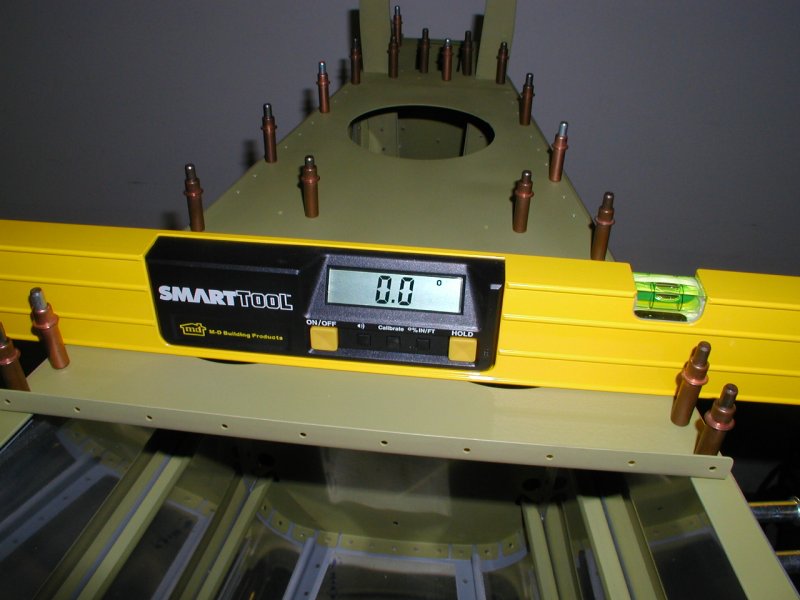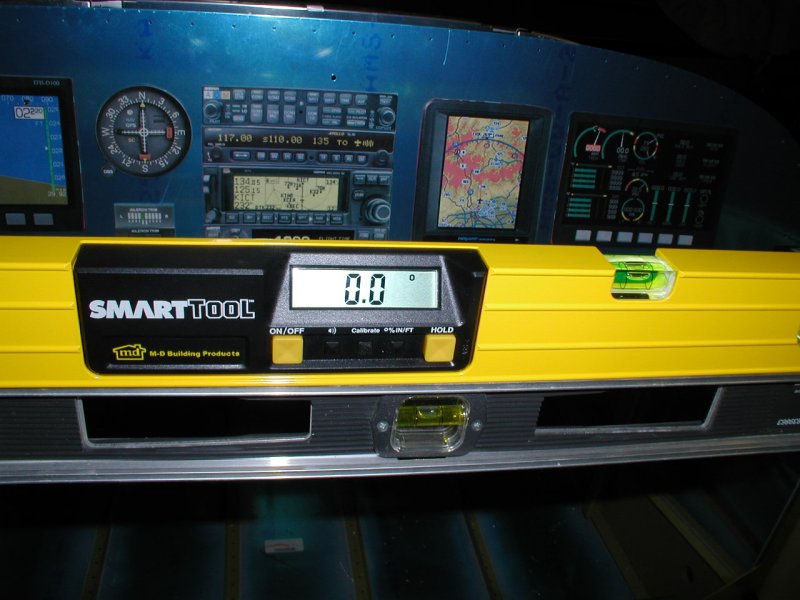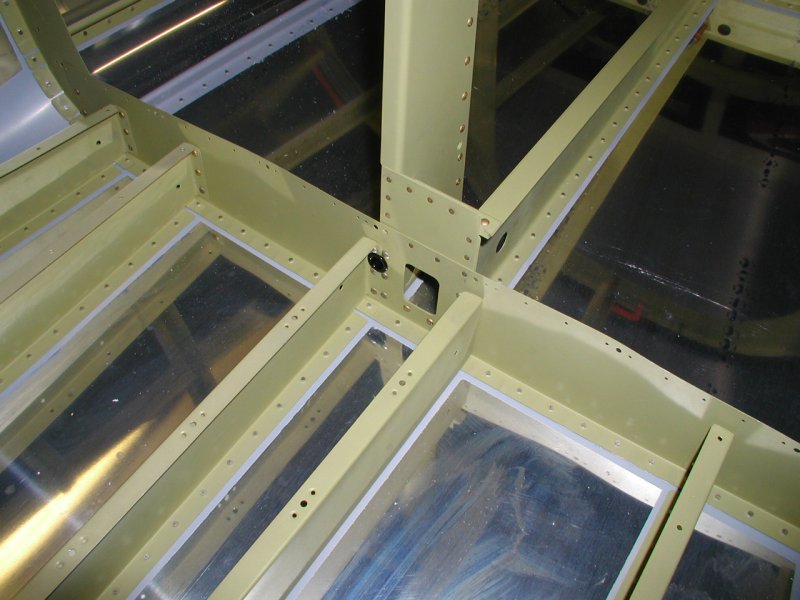 The elevator bellcrank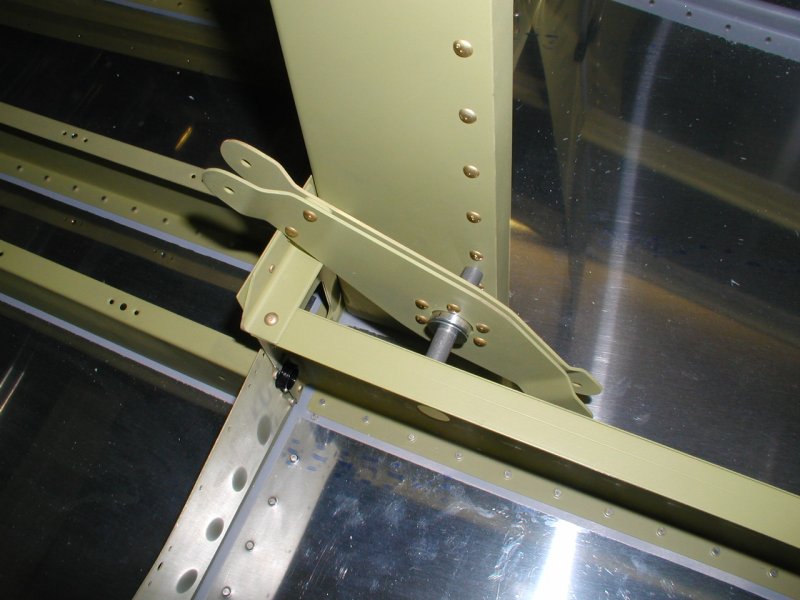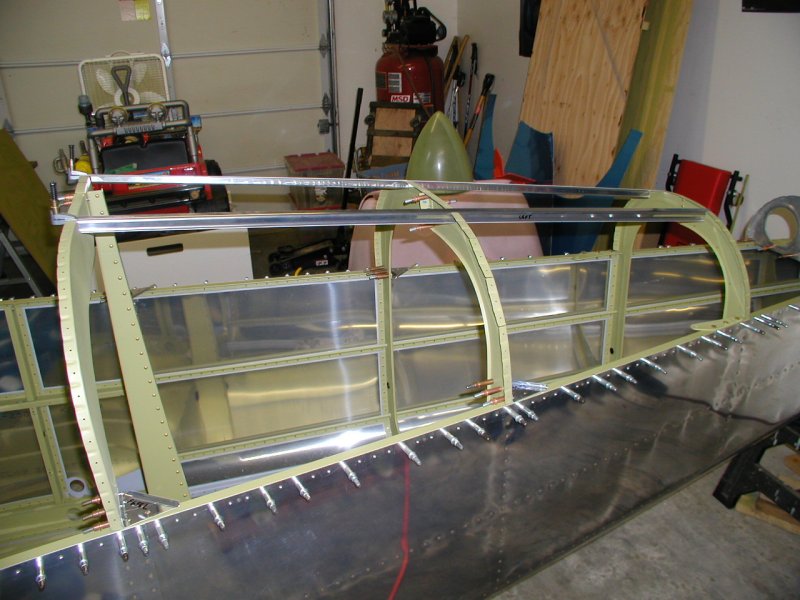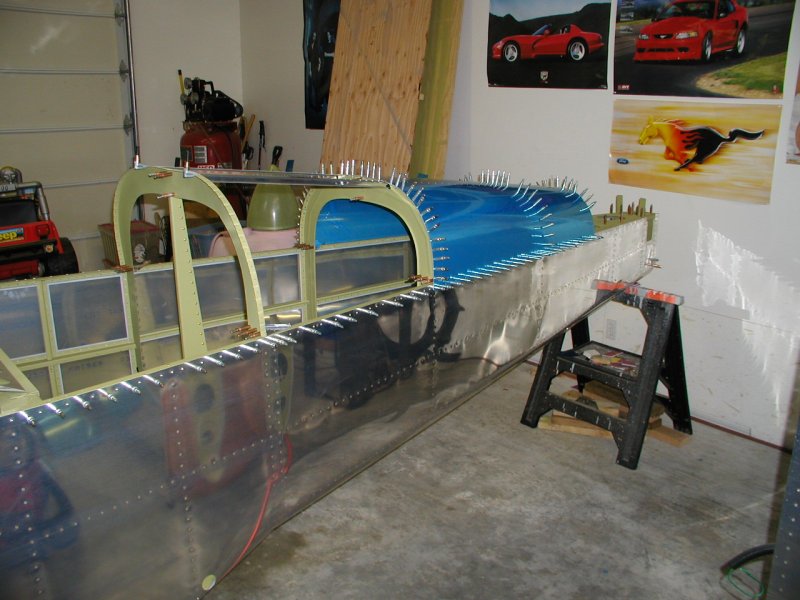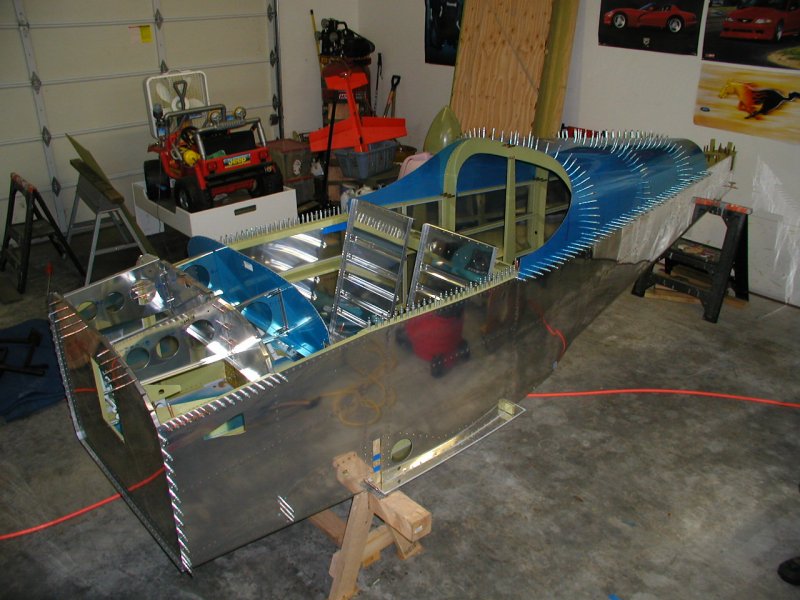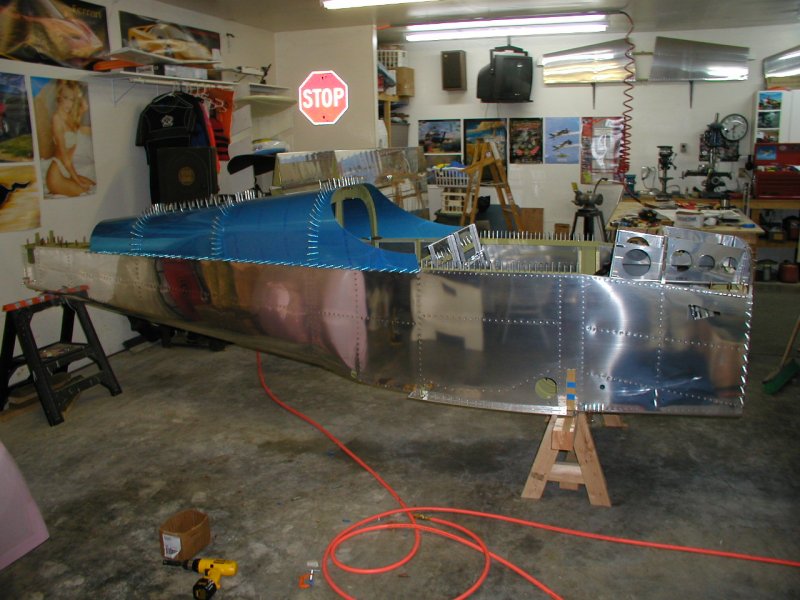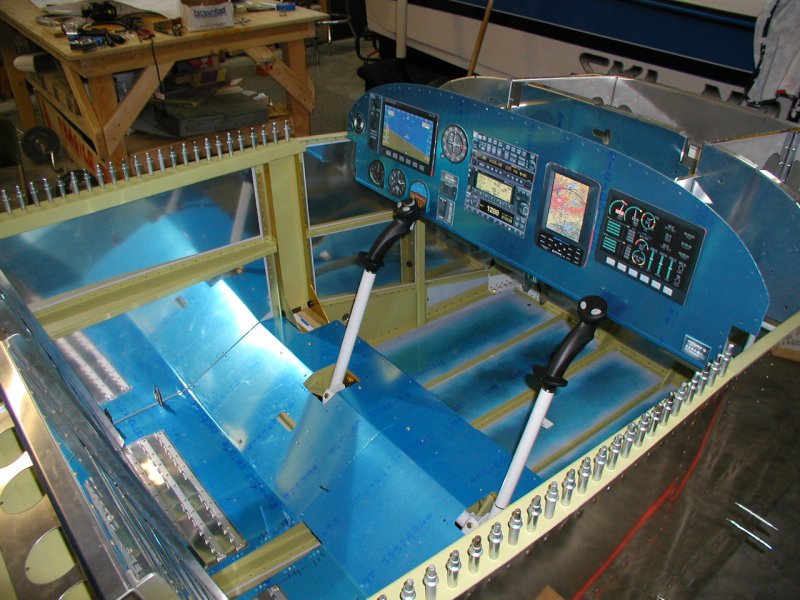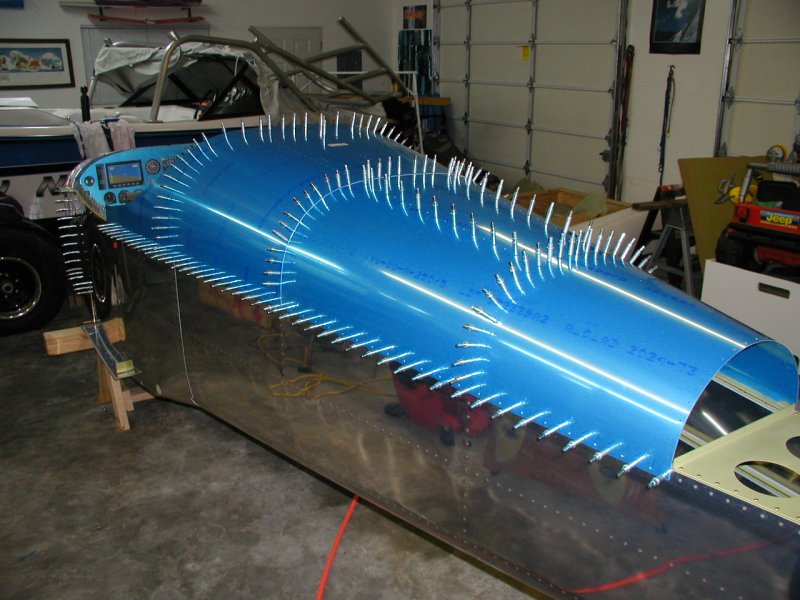 These blocks are for the wing steps.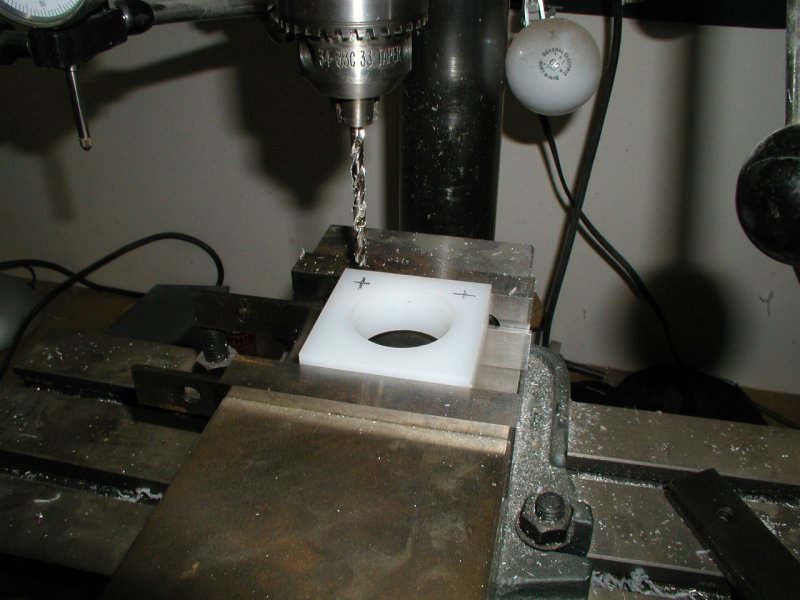 Opening up the hole a little for the weld on the back of the step.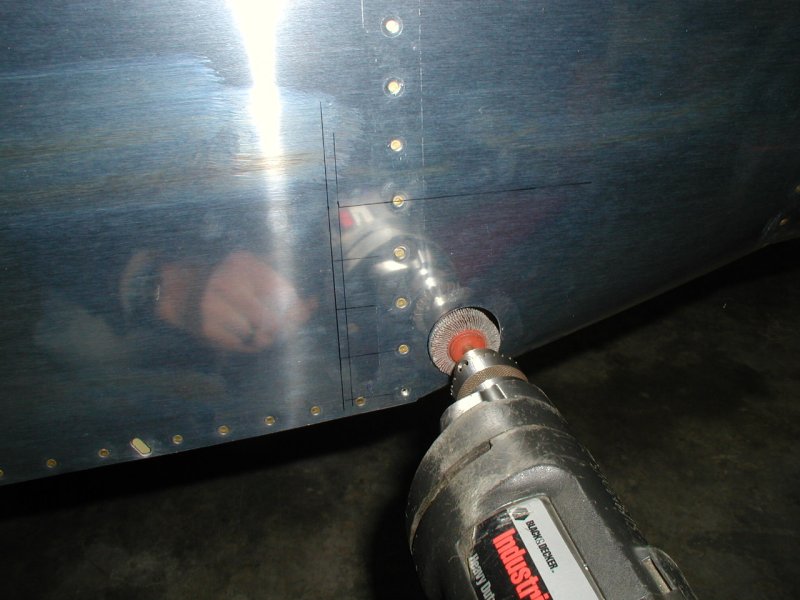 Lots of holes to drill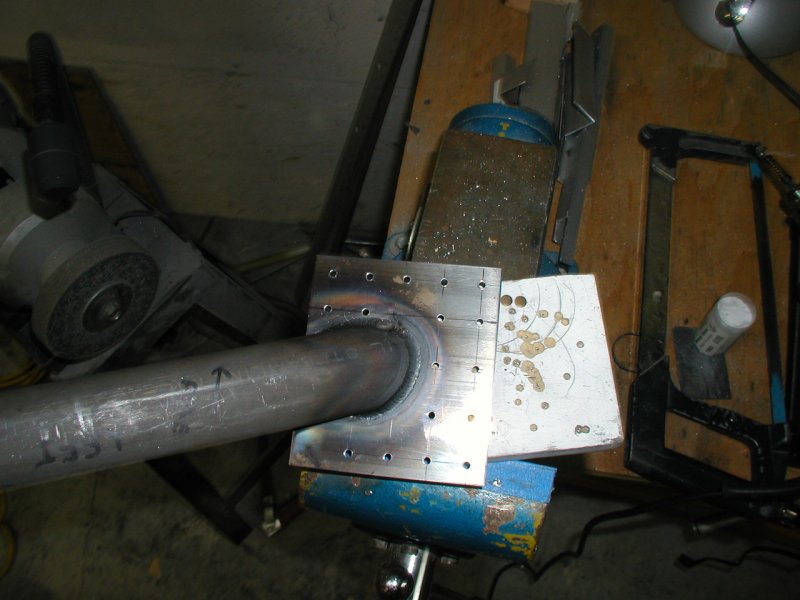 And here it is drilled to the fuselage. I had to heat the bottom right corner with a torch and bent it to match the skin.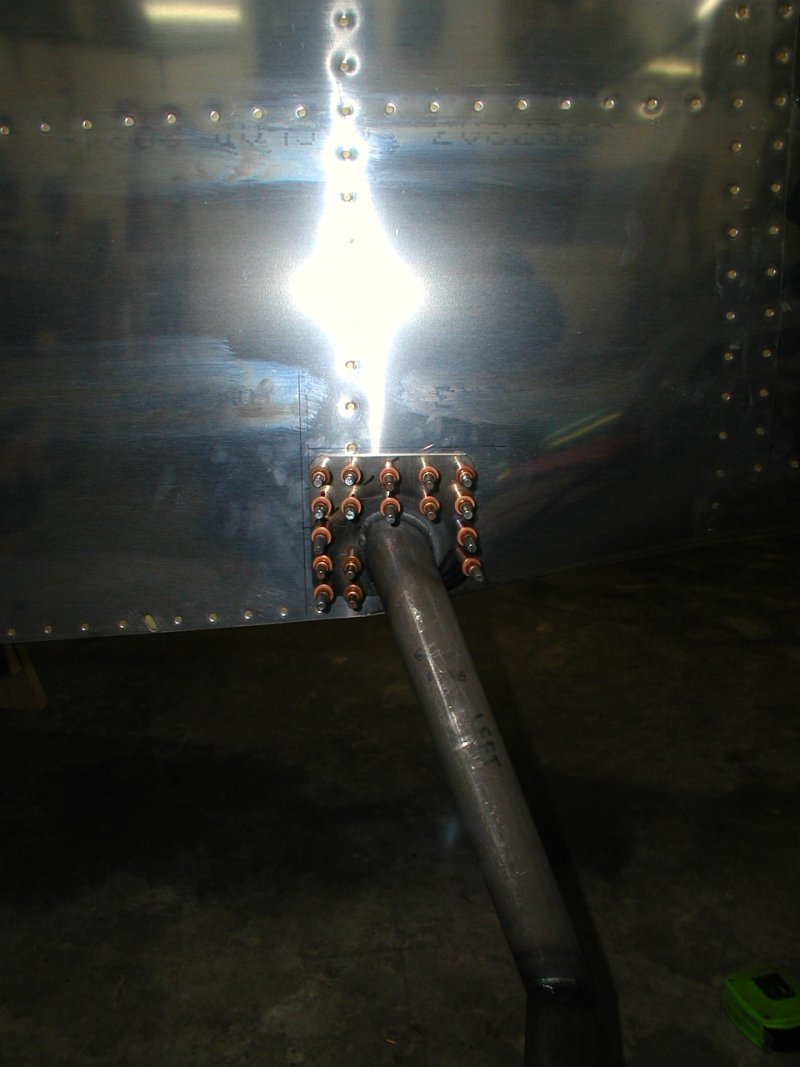 Here's what the inside looks like. It's looks a little wierd with the reflection.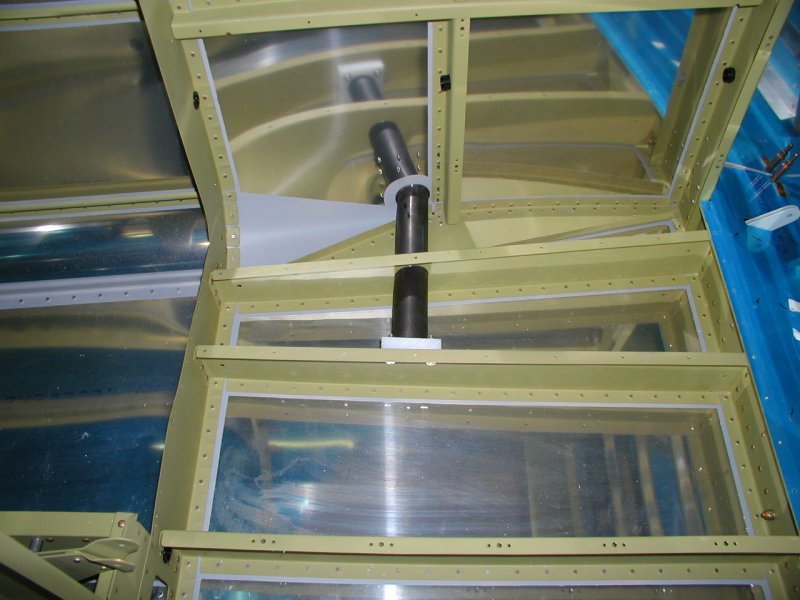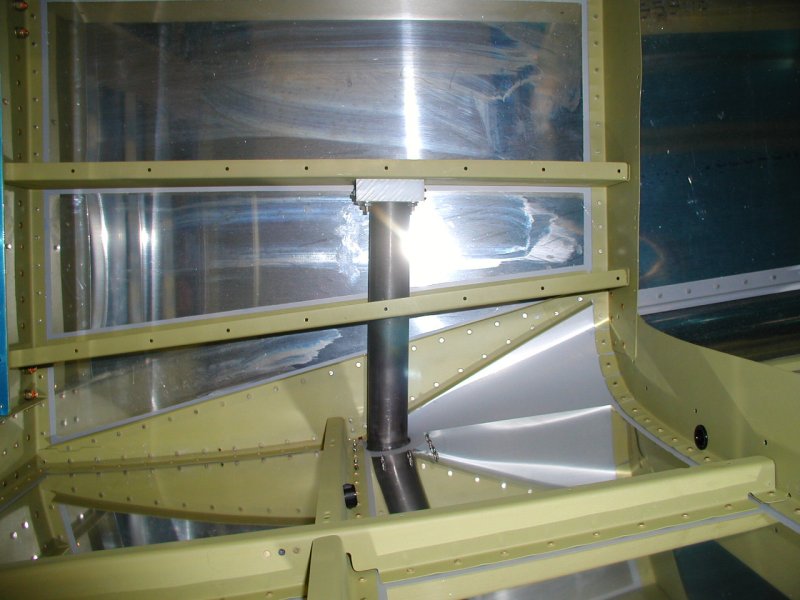 I got my Classic Aero interior today and it is awesome! My kit came with the leather seats, leather arm rests, and a front carpet. It is sooo nice and comfortable too.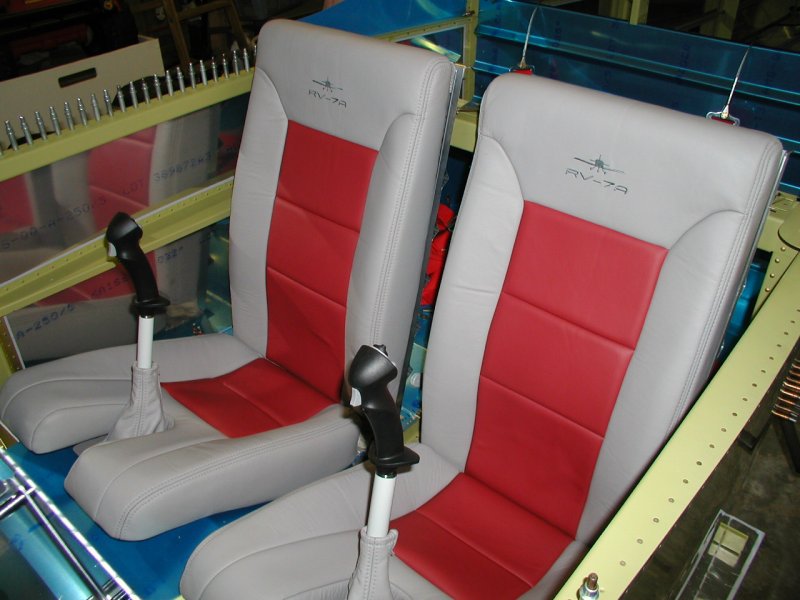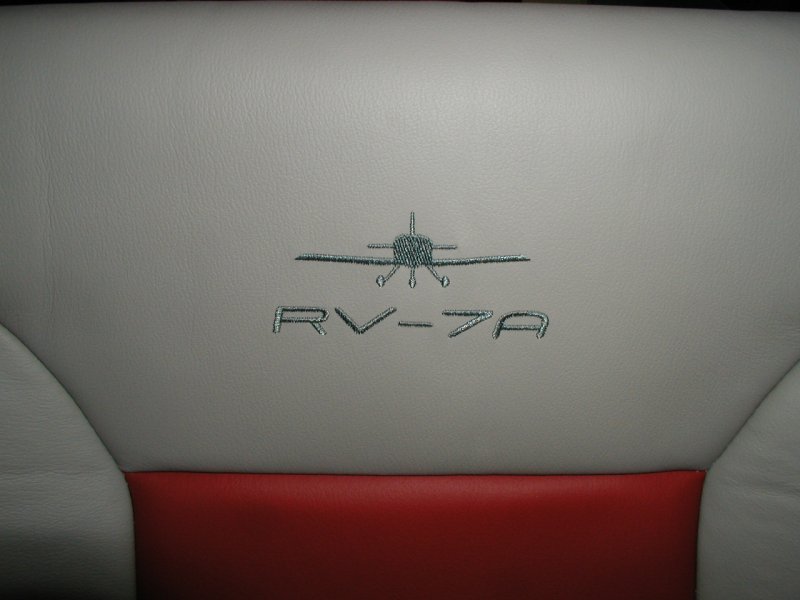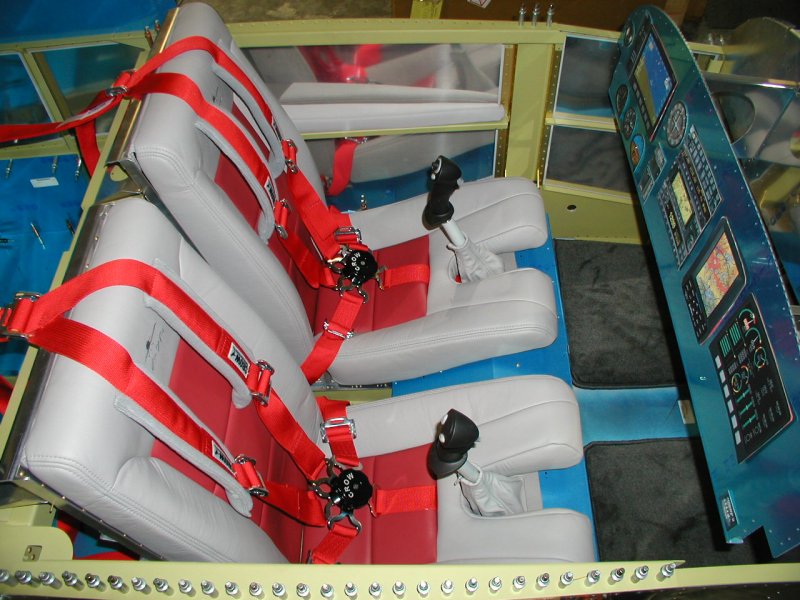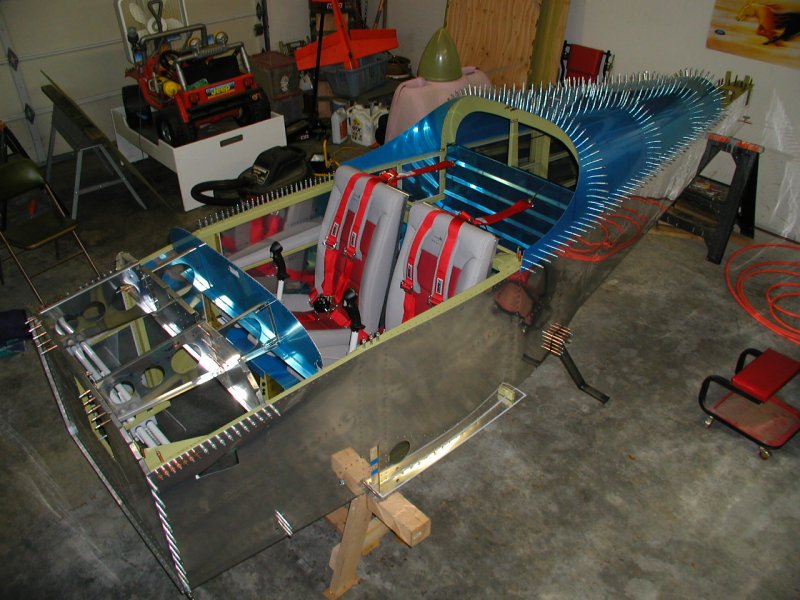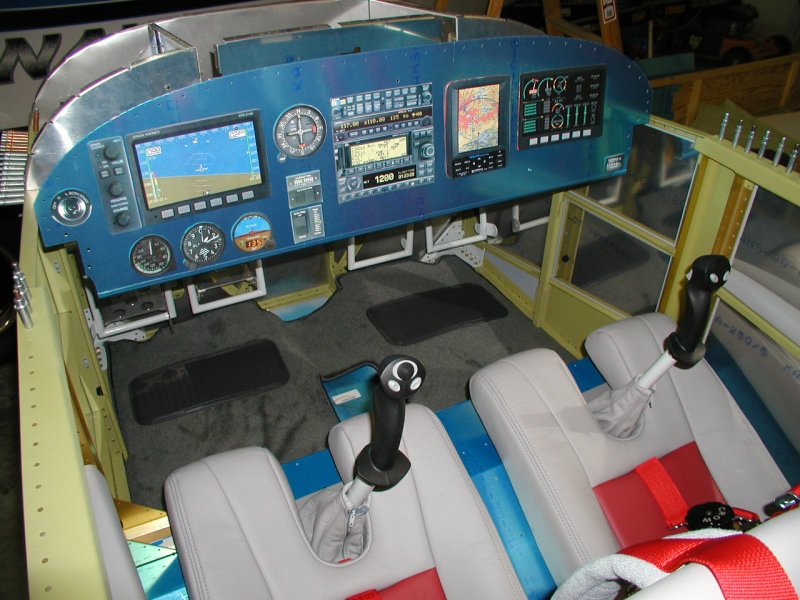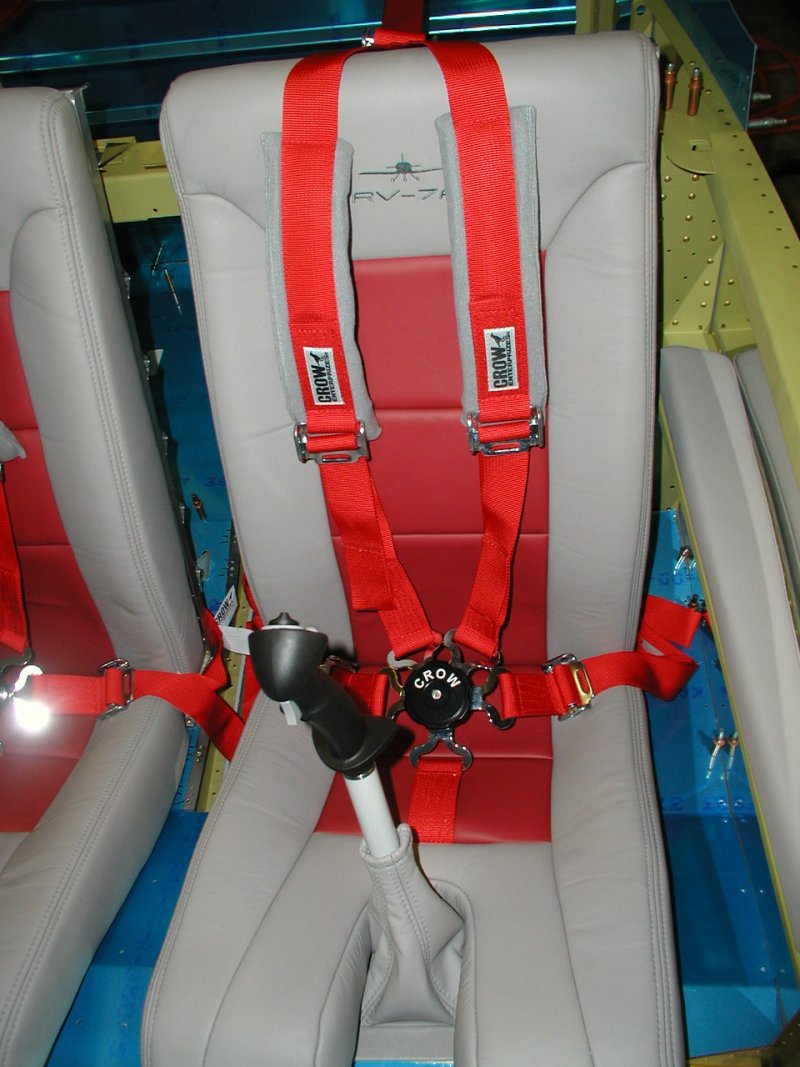 Ok enough of that. Seats out and back to work. This is the forward tunnel cover which is between the seats.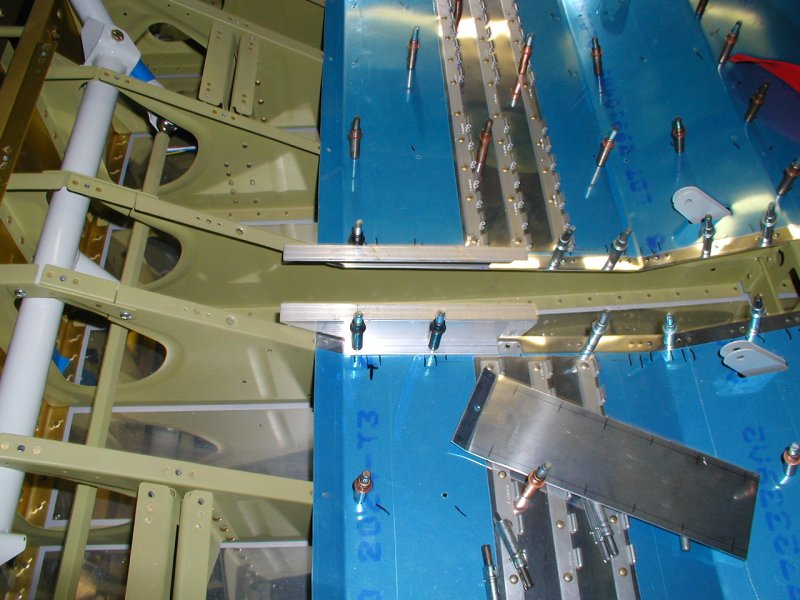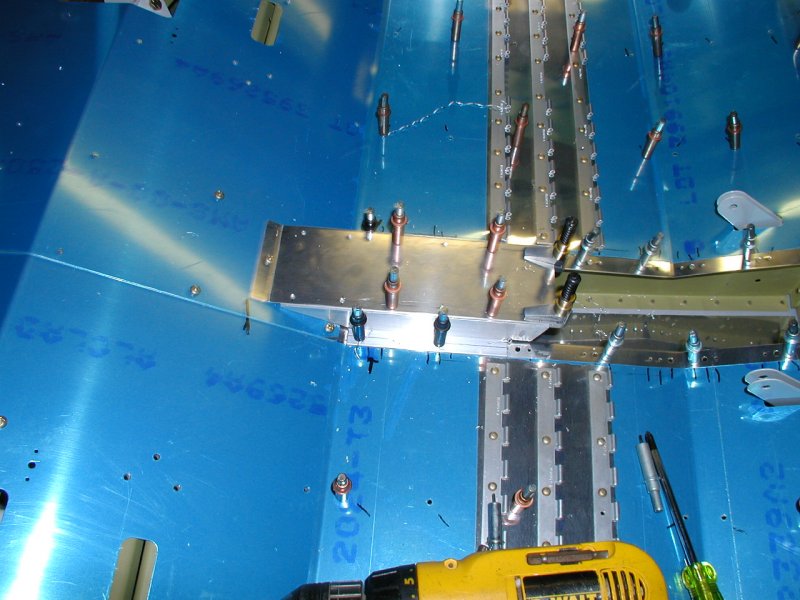 This is the front center area under the dash where the heat will come out. A plate gets riveted in to keep the heat from going down into the center area that covers up the fuel lines, electrical wiring, etc.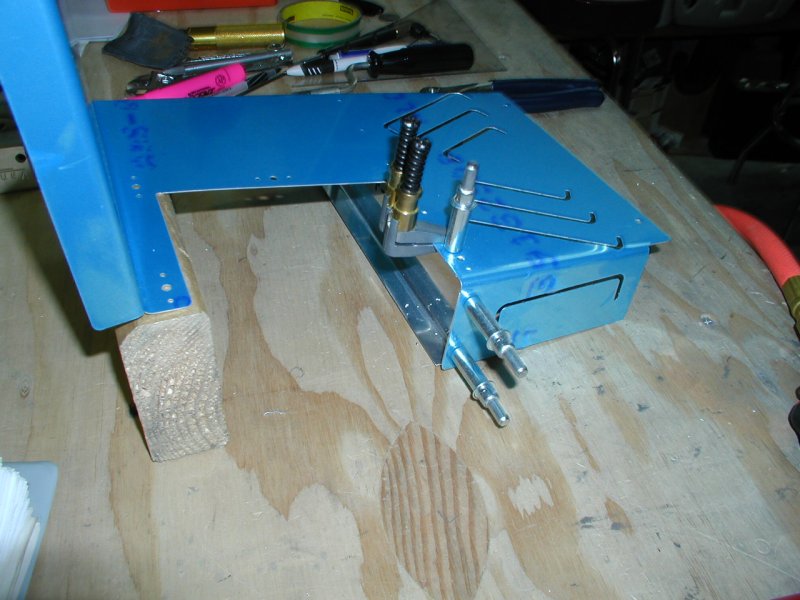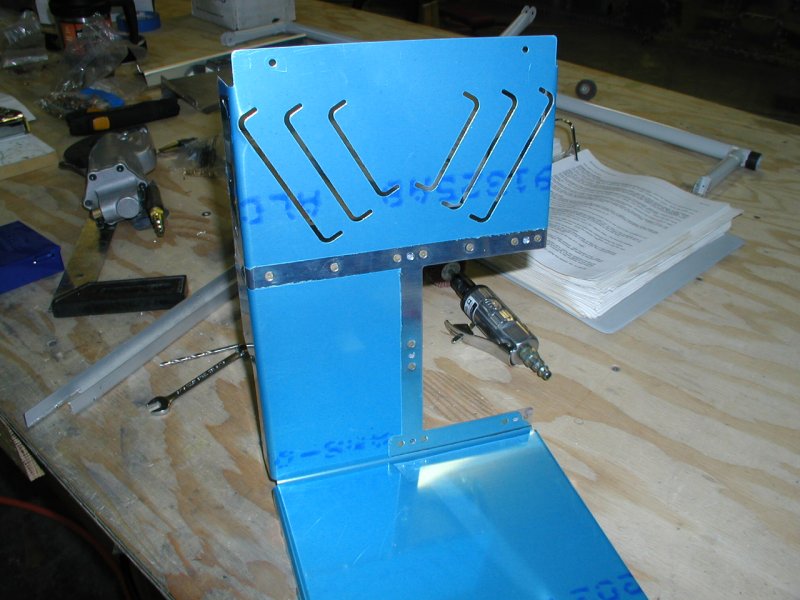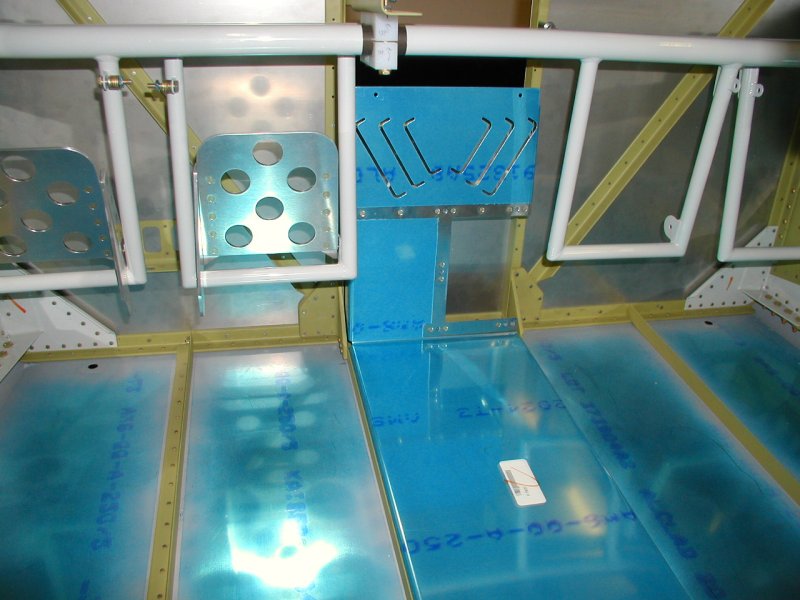 This bulkhead is just aft of the baggage area and pretty much seperates the usable area of the plane from the un-usable. Everything aft of here has too much affect on the CG.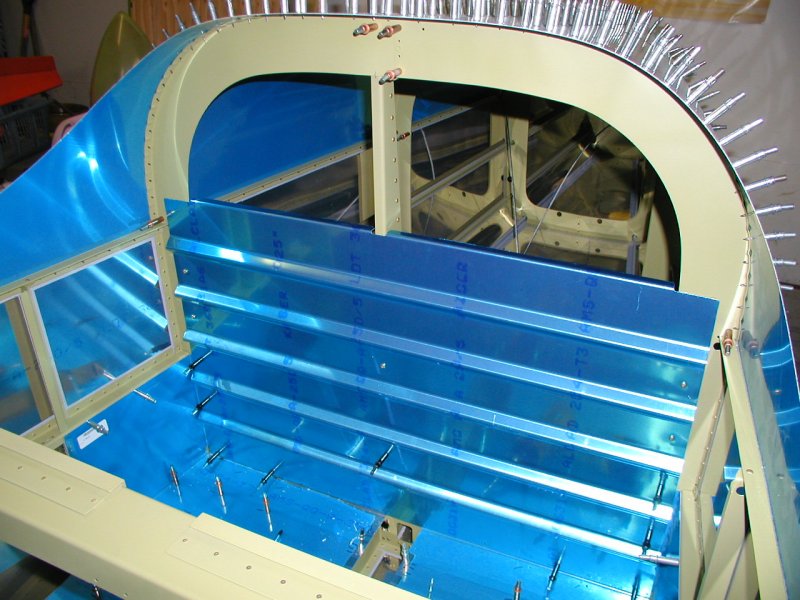 Cutting the top of the bulkhead to fit.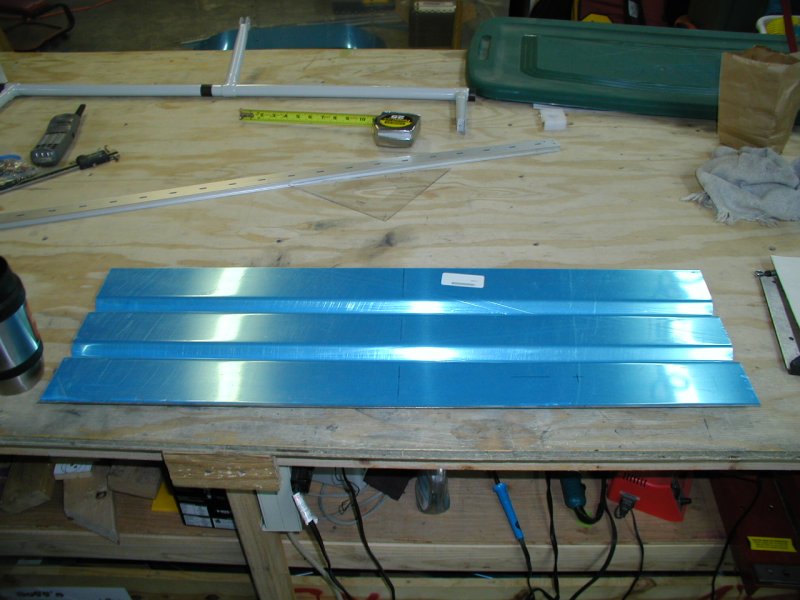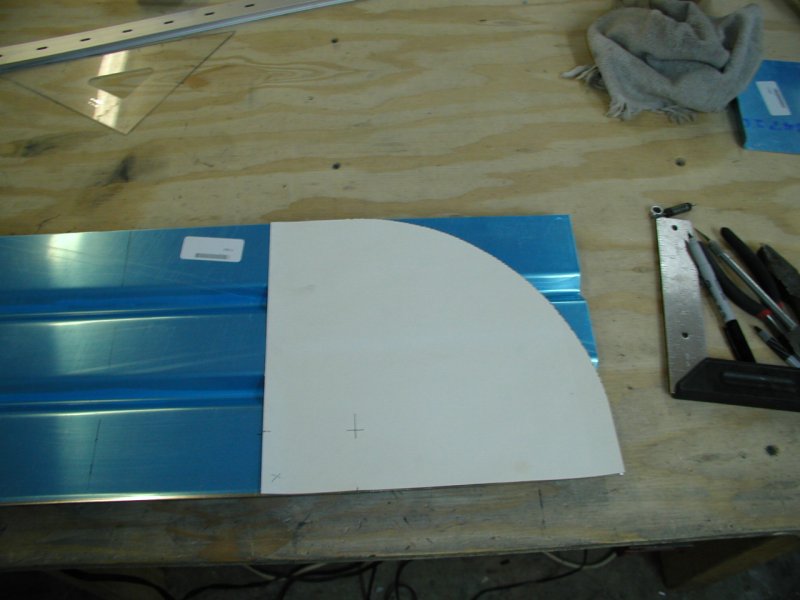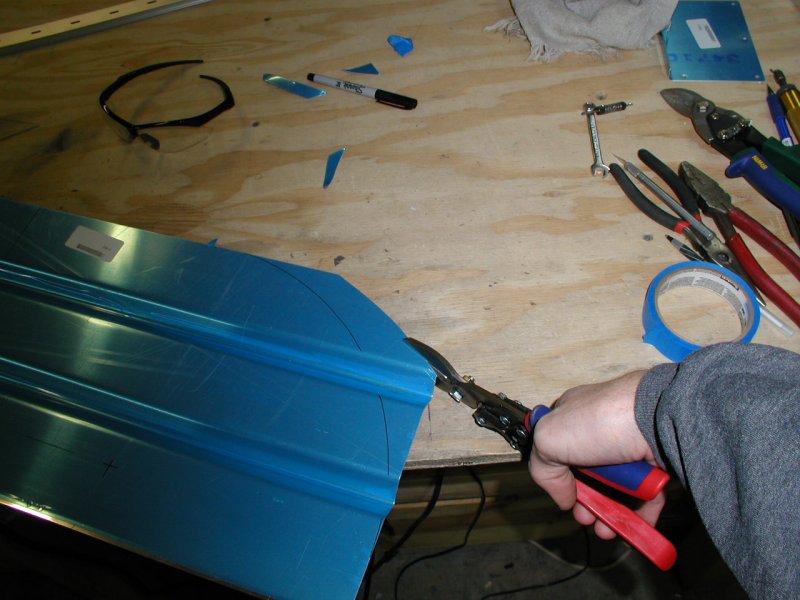 Who's this guy? To my surprise Lane got up early and came out this morning. It's been awhile since he's been out.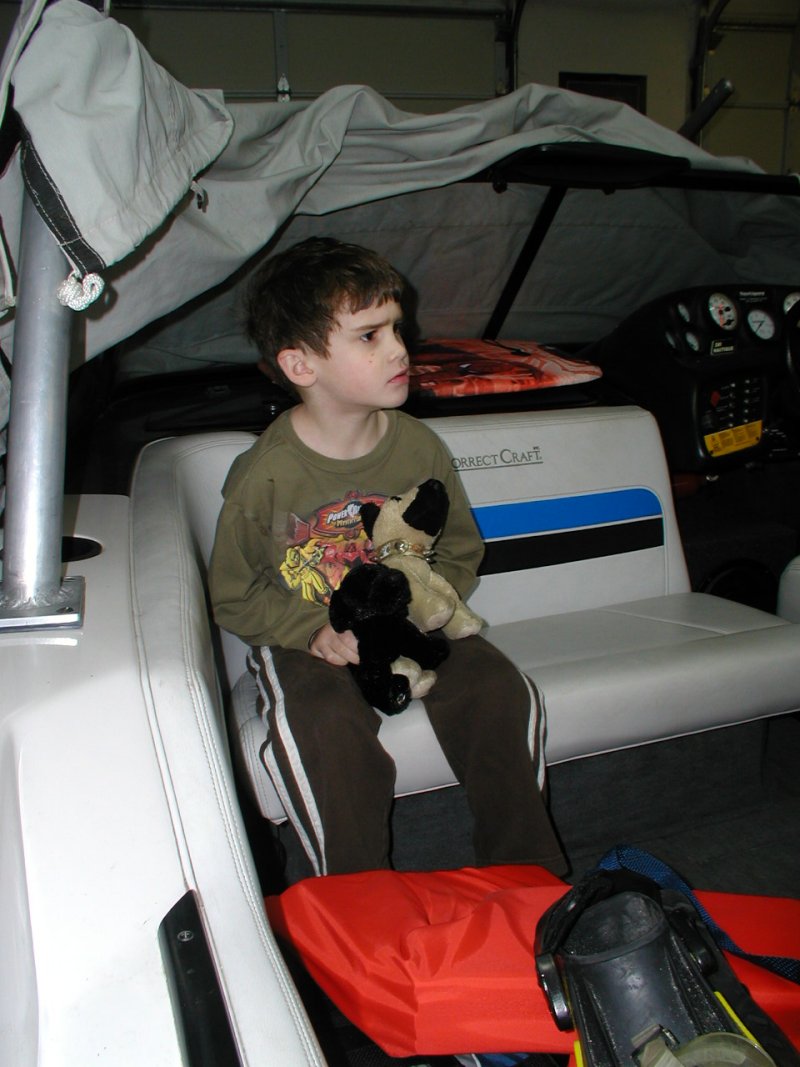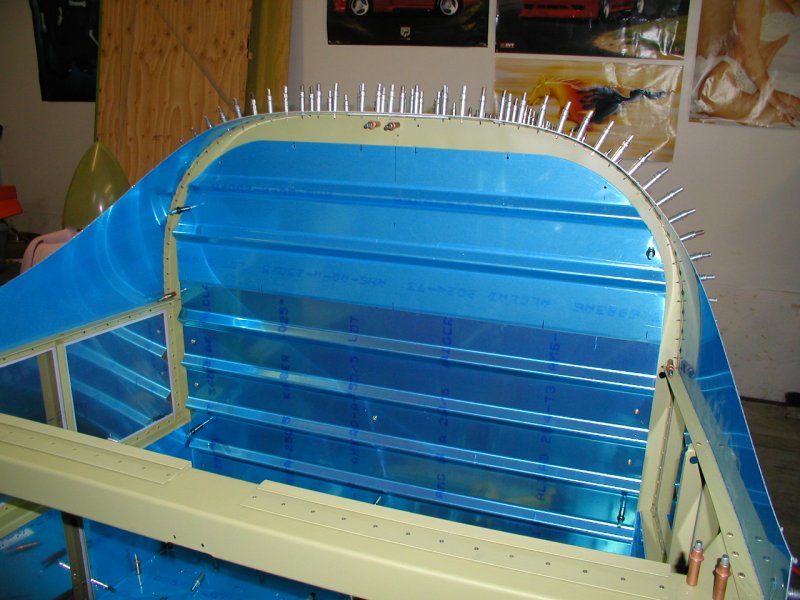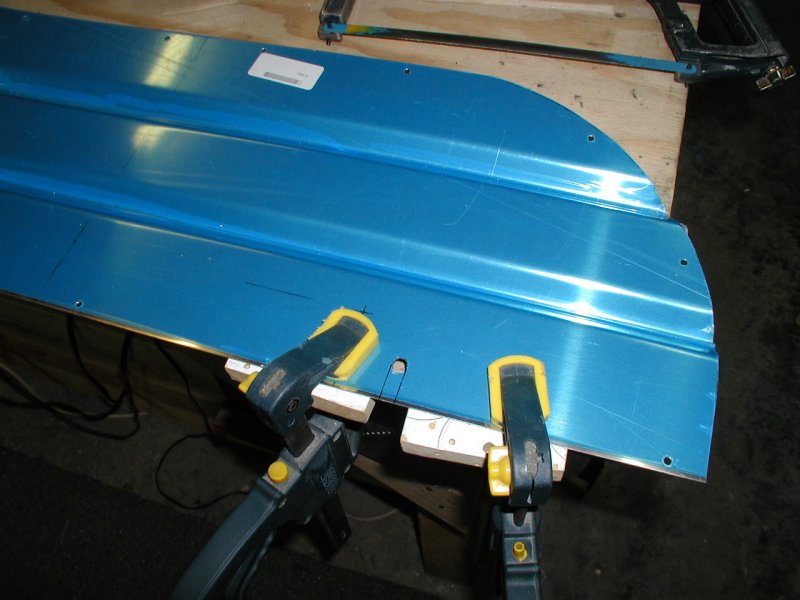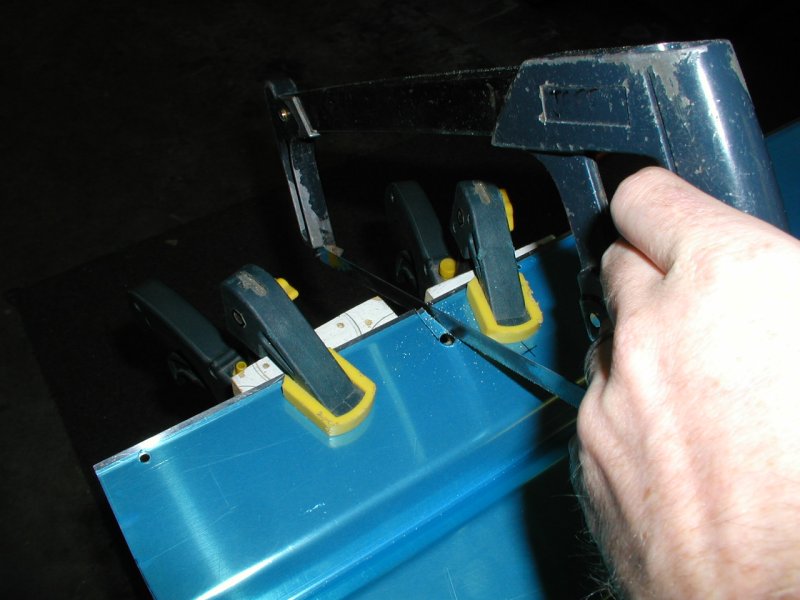 These seatbelt cable openings will get bushed with nylon blocks.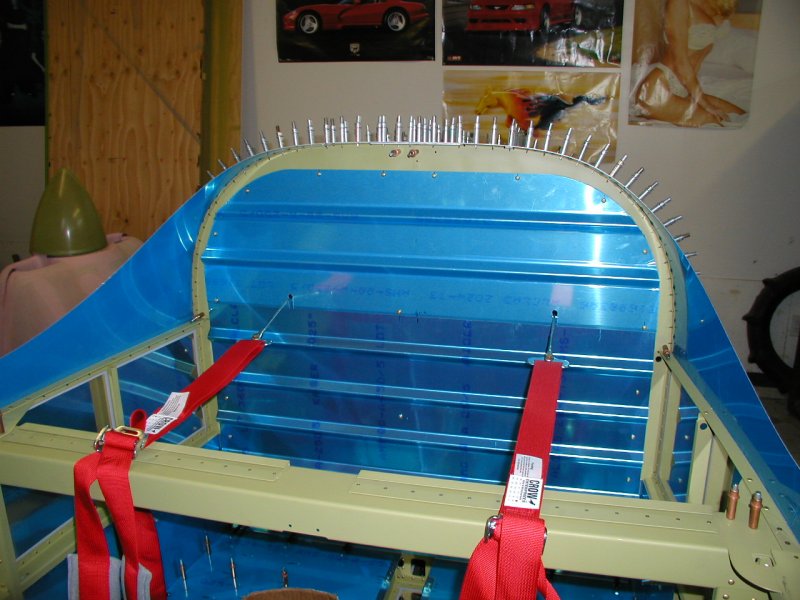 Back