---


I've always wanted to get my pilot's license growing up but it wasn't until 2004 that I finally made it happen. I was getting into RC Airplanes pretty heavily and got to talking to some full scale pilots at the flying field about flying. I really started thinking, I've always wanted to do this, so why not make it happen. I was soon enrolled in a flight school in Auburn and 4 or so months later I had my Private Pilot License. It has been even better that I ever imagined and I am always thinking about when I'll get to go up again. Living in Washington, there are a lot of days where it never burns off, or is just plain crummy, so I decided it would be a good idea to get my Instrument rating. Flying in and above the clouds is probably the coolest thing I've done to date. It is truly amazing to be in or above the clouds for an hour, start descending, and break out perfectly lined up with the runway of your choice.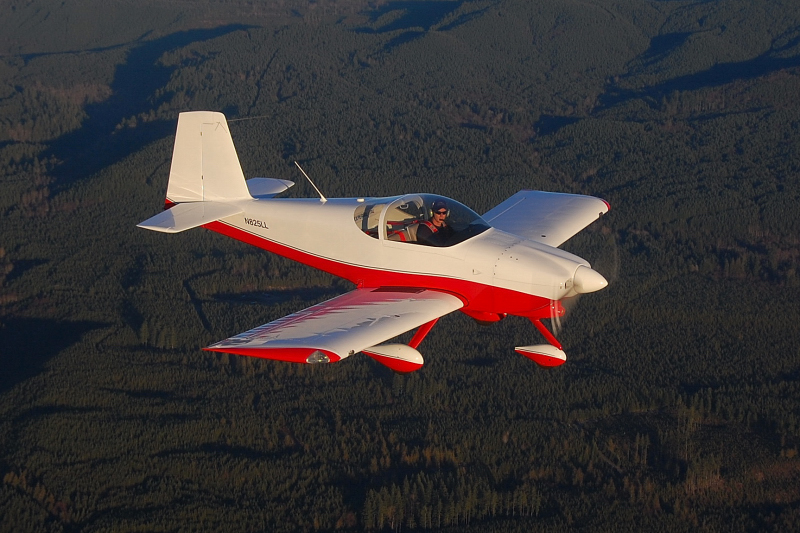 The following links are of the days I brought my camera along and got at least a couple good pictures.

1/15/18 Flew down to Scappoose
1/1/18 Flew up to Crystal Mountain
12/23/17 Flew to Sand Point Idaho with Darin and Harry
12/13/17 Flew up to Friday Harbor after Work
12/9/17 Flew to Mulino Oregon with Darin and Harry
12/6/17 Flew up around Seattle
12/3/17 Flew to Crest Airpark
11/24/17 Black Friday Flight to Auburn
11/18/17 Flew to Astoria Oregon
10/28/17 Flew to Concrete with Darin and Chad
10/24/17 Sunset Flight
10/14/17 Flew to Boeing Field
10/5/17 Night Currency
9/23/17 Flew to McMinnville for Lunch with Harry
9/4/17 IFR to Bellingham
8/19/17 2017 Solar Eclipse in Madras Oregon
7/25/17 Airventure 2017 Days 6 and 7
7/23/17 Airventure 2017 Days 4 and 5
7/22/17 Airventure 2017 Day 3
7/21/17 Airventure 2017 Day 2
7/20/17 Airventure 2017 Day 1
7/7/17 2017 Arlington Flyin
6/25/17 Breakfast Flight to Bremerton
6/18/17 Flew to the Olympic Airshow with Lauren
6/11/17 IFR Practice and Flight to Hood River
6/6/17 Flew up to Crest Airpark
6/3/17 1000 Flights in N825LL!
5/29/17 Flew to Orcas Island
5/27/17 Flew to Twisp with Darin and Chad
5/21/17 Flew to Desert Aire with Harry
5/7/17 Flew to Sun River with Darin
4/21/17 Flew to Friday Harbor with Darin and Amy
4/15/17 Flew to Mulino with Darin and Harry
4/3/17 Flew up to Anacortes after work
4/2/17 Flew to Port Townsend for Breakfast with Harry
3/19/17 Flew to Sandpoint Idaho with Darin and Martin
2/25/17 Lots of Flying Today
2/17/17 Flew to Lopez Island with Darin
2/12/17 Flew to Newport Oregon with Darin and Martin
1/28/17 Flew to Redmond Oregon with Chad and Darin
1/15/17 Flew to Mulino with Darin and Chad
1/2/17 First Flight of 2017
12/26/16 Flew to Arlington with Darin and Harry
12/17/16 Flew to Port Townsend for Breakfast with Darin and Martin
12/16/16 Went Flying after Work with Darin
12/4/16 Flew to Bremerton with Darin and Harry
11/25/16 Flew to Hoquiam with Darin
11/19/16 Flew down to Scappoose
10/30/16 Flew to Arlinton for Breakfast with Darin and Harry
10/28/16 Went Flying with Martin
10/22/16 A Full Day of Flying
8/27/16 Wings Over Republic Fly-In
8/20/16 AOPA Fly-In at Bremerton Airport
8/5/16 The Alvord Desert 2016
7/29/16 Airventure 2016 Day 9
7/28/16 Airventure 2016 Day 8
7/23/16 Airventure 2016 Days 3 to 7
7/22/16 Airventure 2016 Day 2
7/21/16 Airventure 2016 Day 1
7/9/16 2016 Arlington Flyin
7/2/16 Flew to Superior Montana to Golf with Darin and Harry
6/19/16 Flew to the Olympic Airshow with Land and Darin
6/12/16 Flew to Mulino Oregon with Harry for Lunch
6/4/16 EAA 105 Pancake Breakfast
5/28/16 Flew to Fort Bragg, CA with Lane
5/1/16 Flew Darin to Superior Montana
4/16/16 Flew to Sun River with Harry
4/10/16 FAA's Hypoxia Chamber in Aurora Oregon
4/9/16 Flew to WSU
3/18/16 Flew to Canada
3/5/16 IFR Practice with Chad
2/27/16 Flew to Seaside Oregon
2/20/16 Flew to Prosser
2/16/16 Flew up to Snoqualmie Falls
2/7/16 Superbowl 2016
1/25/16 More Night Pictures
1/24/16 Flew to Orcas Island
1/22/16 Night Flight with Darin
1/10/16 Flew to Chehalis then near the Mountains
12/30/15 Flew up to Oso with Darin
12/26/15 Went Flying with Darin and Harry
11/28/15 Breakfast at Skagit with Harry and Paul
11/25/15 Flew to Hoquiam then Down the Coast
11/6/15 Chehalis for Fuel then Night Flying
10/27/15 Met Chad at Skagit for Dinner
10/20/15 IFR to Bremerton
10/15/15 IFR to Chehalis
10/4/15 Flew to Forks with Darin and Chad
9/27/15 Flew to Republic, WA with Darin and Joe
9/25/15 Friday Afternoon IMC
9/21/15 A Nice Evening Flight
9/12/15 Flew to Electric City (Grand Coulee) with Chad, Bekah, Darin, and his son.
8/15/15 Flew to the Alvord Desert with Lane
8/9/15 Flew to the Oregon Zoo with Lauren
7/23/15 Airventure 2015 Day 7
7/18/15 Airventure 2015 Days 3 to 6
7/17/15 Airventure 2015 Day 2
7/16/15 Airventure 2015 Day 1
7/9/15 Arlington Fly In with Lane
6/21/15 Father's Day trip to McMinnville
6/17/15 The US Open
6/14/15 Erickson Aircraft Collection in Madras
6/9/15 Flew up around Mud Mountain Dam with Darin
5/30/15 IFR to Tacoma Narrows and Paine Field
5/25/15 IFR to Hoquiam and Back
5/23/15 Some Actual IMC
5/8/15 IFR to Port Townsend
5/3/15 Flew to Scappoose, OR with Darin
4/30/15 IFR to Kelso
4/26/15 IFR to Arlington
4/19/15 Fun Day of Flying
4/18/15 Quick Morning Flight
4/9/15 IFR to Hoquiam
3/26/15 Instrument Proficiency Check
3/22/15 Flew to Bremerton for Breakfast with Darin
3/7/15 Flew to Sunriver Oregon
3/3/15 Darin's First Flight
2/28/15 Flew to Friday Harbor with Lauren
2/22/15 Flew to Spokane and Sandpoint Idaho with Chad
2/20/15 Flying After Work
2/15/15 Flew to Grand Coulee with Harry and Steve
2/10/15 Instrument Practice and a Flat
2/8/15 Flew to Port Angeles for Kids Swim Meet
1/25/15 Helped Darin move his Airplane, then took my Mom Flying
1/20/15 Cheap Fuel, Night Flying, and Autopilot Stuff
1/1/15 New Years Day Flight to Skagit / Bayview
12/30/14 Night Flying and Instrument Practice with Darin
12/26/14 Replaced PITOT then went Flying with Darin and Harry
12/14/14 Practice Instrument Flying with Darin
12/12/14 Went Flying with Robert
11/30/14 IFR Stuff and Mags
11/16/14 Flew to Desert Air with Chad, Bekah, and Steve from Ellensburg
11/8/14 Flew up to Port Townsend for Lunch with Chad and Bekah
11/1/14 Flew up around Seattle
10/5/14 Flew to Mansfield and Grand Coulee Dam Airport
9/21/14 Last of Summer Hurrah Flight to Friday Harbor
9/15/14 Flight Home from Reno
Reno Air Races Pictures
9/12/14 Flew to Reno for the Reno Air Races
9/7/14 Oil Change and Front Tire Leak Repair
8/17/14 Flew up to Port Townsend with Harry and my Kids
8/12/14 John Brick's Missing Man
8/10/14 Burger Burn Formation
8/2/14 Airventure 2014 Day 7
8/1/14 Airventure 2014 Day 6
Airventure 2014 Pictures Days 2 to 6
7/28/14 Airventure 2014 Day 2
7/27/14 Airventure 2014 Day 1
7/25/14 Flew with Lane to our Family Reunion in Spokane
7/12/14 Flew Lane to Wenatchee
7/10/14 Arlington Fly In with Lane
6/18/14 Flew to Fort Bragg California with Lauren
6/14/14 Flew to the Olympia Airshow with Lane
4/30/14 Flew to Crater Lake and Sun River with Austin
3/23/14 Flew to Eastern Washington
3/11/14 Biennial Flight Review with Austin
3/7/14 Flew down to Woodland
3/1/14 Flew up to Sekiu and Port Angeles
2/25/14 Flew up to Orcas, Friday Harbor, and Lopez
2/21/14 Flew to Centralia and Hoquiam
1/25/14 Took Lauren flying
1/24/14 Flew to Hoquiam
1/14/14 Flew up by Eatonville with Harry
1/4/14 Flew up to Skagit / Bayview Airport with Darin and Harry
12/29/13 Missing Man flyby for Ray Chalker
12/08/13 Tried out engine pre-heater then flew to Arlington with Harry
11/27/13 Flew to Centralia and made a couple of Videos
11/23/13 Flew to Desert Aire with Lane
11/22/13 Flew down to Astoria, Oregon
11/20/13 Flew to Friday Harbor with my Dad
11/10/13 Took Lane and Gibson Flying
10/29/13 Flew to The Dalles
10/23/13 Flew down to Kelso
10/18/13 Flying after work
10/5/13 Flew to Grand Coulee Dam Airport
10/3/13 Went flying after work
9/26/13 Flew to Hoquiam with Harry for dinner
8/23/13 Flew to Redmond Oregon with Trinna
8/5/13 Sturgis 2013
8/4/13 Sturgis 2013 (Oregon and Montana)
7/25/13 to 7/27/13 Hillsboro Airshow 2013
7/14/13 Flew from Arlington to Wenatchee for Swim Meet
7/11/13 Arlington Fly In 2013
6/30/13 Flew to Orcas Island with Lane and Harry
6/22/13 Flew to Friday Harbor with Lane
6/15/13 American Eagle at Shelton
6/8/13 Flew around the Olympic Peninsula
6/1/13 Hoquiam, Tillamook, and Hillsboro
6/1/13 Completed Annual Condition Inspection
5/25/13 Flew to Skagit Valley to see the Collapsed I-5 Bridge with Lane
5/24/13 Flew to TIW for Transponder Bienniel
5/19/13 Flew to Bremerton for Lunch with the Kids and Harry
4/26/13 Completed passenger step repair and flew to Westport
3/30/13 Flew to Lake Chelan with Sarah
3/24/13 Flew up to Lynden
3/3/13 Flew to the Evergreen Aviation and Space Museum with Lane
2/15/13 Flew around Mount St. Helens
2/10/13 Flew to Eatonville
2/8/13 Flew to Elma
1/25/13 Flew up around Seattle
1/12/13 Flew to Quincy
1/11/13 Flew to Scappoose after work
1/4/13 Flew after work
1/1/13 Flew up to Diamond Point
12/31/12 Quick flight after work
12/30/12 Flew up by Eatonville
12/13/12 Bombed around a little
12/8/12 Flew to Centralia
11/22/12 Thanksgiving Day Flight
10/21/12 GoPro Formation Practice
10/17/12 GoPro over Lake Tapps then Centralia
10/7/12 Flew to Friday Harbor and played with the GoPro
9/30/12 Formation Close Trail Video
9/27/12 Flew down to Centralia
8/31/12 Flew to Redmond Oregon
8/18/12 Flew to Bremeton for lunch with Lane and Harry
8/12/12 Breakfast and EAA 326 Burger Burn
7/27/12 Airventure 2012 Day 9
7/26/12 Airventure 2012 Day 8
7/21/12 Airventure 2012 Days 3 to 7
7/20/12 Airventure 2012 Day 2
7/19/12 Airventure 2012 Day 1
7/12/12 Arlington Flyin with Lane
7/4/12 Fourth of July
6/27/12 Flew to work today
6/21/12 Thursday Formation Practice
6/14/12 1st Day of Formation Training
6/10/12 Flew to Aurora and Troutdale Airports in Oregon
5/26/12 Flew to Everett then Friday Harbor with Harry
5/10/12 1 Year Old
5/6/12 Flew to Hoquiam for Lunch
5/5/12 Flew to Shelton to the American Eagle run
4/15/12 Flew to Stark's Twin Oaks
4/14/12 Flew to Toledo and Hoquiam
3/24/12 Flew up around the San Juans
3/7/12 Flew to Ocean Shores and Westport
2/27/12 Flew to Yakima and Ellensburg
2/23/12 Flew down to Scappoose
2/4/12 Group flight to Port Townsend and Friday Harbor
1/11/12 Flew to Ephrata with my Dad
1/7/12 Flew to breakfast with Robert
1/1/12 Harry's Rocket flies again
12/31/11 Flew to Arlington with Lane
12/17/11 Flew to Hoquiam with Robert
12/16/11 Flew to Kelso
11/6/11 Morning flight then maintenance
11/1/11 Flew to Ellensburg then Desert Aire
10/29/11 Flew to Port Angeles
10/25/11 Flew to Wenatchee
9/28/11 Flew to Indepence State Airport
9/12/11 Craigslist flight
9/9/11 Friday evening flight with Lane
9/4/11 Flew over Lake Cushman with Robert
9/1/11 Orcas Island with Lee
8/20/11 Flew to the Oregon International Airshow
8/12/11 A couple rolls
8/10/11 Finally got to take Dave flying
8/7/11 Burger Burn and Lauren's first flight
8/2/11 Flew to Friday Harbor with my Dad
7/30/11 Flew to breakfast with Lane
7/29/11 Took Lee from work up
7/23/11 Phase I complete!!!!
7/18/11 Haulin concrete
7/12/11 Tried out video camera mount
7/6/11 Dawn Patrol
6/26/11 Flew to Hoquiam for Lunch
6/17/11 Flew to Centralia with Dan and Chris
6/11/11 Flew to Hoquiam and Centralia
6/4/11 Flew to Astoria
5/31/11 Flew to Tacoma Narrows and Bremerton again
5/30/11 Flew to Shelton and Centralia
5/24/11 Flew to Hoquiam
5/19/11 Flew to Centralia
5/18/11 Flew to Tacoma Narrows and Bremerton
5/13/11 More above the airport action
5/12/11 2nd Flight
5/10/11 First Flight in the RV-7A!!!!!!!

****************************** A New Chapter *******************************

1/19/11 Flew to Shelton
12/31/10 Went Flying in Las Vegas
10/26/10 Went Flying in Florida
9/24/10 Flew to Renton with Lee
8/20/10 Flew to Olympia with Lane
8/13/10 Flew up by Alder Lake
7/23/10 Flew to Hoquiam with Dad
6/23/10 Tried to go flying today
6/8/10 Flew to Shelton
6/3/10 Flew to Snohomish
5/27/10 Flew to Olympia
4/21/10 Flew to Pierce County and Crest
3/30/10 Rented a plane in Tucson
3/24/10 Flew to Renton Airport
3/19/10 Flew to Friday Harbor
2/18/10 Flew around the South end
2/14/10 Rode to Olympia in Dan's RV-7
1/17/10 Flew out of TIW for Lane's Science Fair project
1/9/10 Flew to Apex Airpark
12/26/09 Flew to Shelton Airport
12/10/09 Flew over by Hood Canal
11/27/09 Flew to Snoqualmie Falls
10/28/09 Flew to Crest Airpark
10/08/09 Flew over McChord then to Pierce, and Auburn
9/25/09 Flew around Seattle
9/4/09 Flew up to Eatonville with Rich
8/24/09 Flew up by Mt Rainier
8/16/09 Flew to the Pacific Ocean with Greg
8/5/09 Flew over to Shelton
8/2/09 Flew up to Harvey Field in Snohomish
7/17/09 Took my friend Jerry flying
7/14/09 Went for a ride in Dave's RV-9/A
7/2/09 Flew around Class B with Austin
6/20/09 Rode to Scappoose with Robert in his RV-8/A
6/9/09 Flew to Crest Airpark
5/28/09 Flew to Centralia
5/22/09 Flew up to Renton
5/15/09 Flew as a safety pilot with Dan
5/8/09 Flew up to Anacortes with my Dad
5/1/09 Flew out towards Hood Canal
4/22/09 Flew up by Mt. Rainier with Scott
4/16/09 Flew IFR to Olympia with Daniel
4/7/09 Flew to Port Townsend with Jayson
4/4/09 Flew to Willapa Harbor
3/12/09 Flew out by Hood Canal
2/27/09 Flew to Centralia
2/21/09 Flew to Bremerton with Lauren
2/16/09 Flew to Bremerton with Lane
2/4/09 Flew to Elma
1/26/09 Flew to Friday Harbor
1/23/09 Touch and Go's at Tacoma Narrows again
12/5/08 Flew to Olympia then watched the sun go down
11/26/08 Flew over Puyallup, Orting, Eatonville, and McChord
11/15/08 Flew Austin and Lane to the Museum of Flight
11/14/08 Flew up to Renton Airport
11/9/08 Touch and Go's at Tacoma Narrows
10/19/08 Went flying in Marco Island Florida
10/11/08 Flew family to Hoquiam for lunch
10/8/08 Flew to Shelton
9/26/08 Flew up to Harvey Field
9/23/08 Flew over to Bremerton at lunchtime
9/12/08 Flew up by Mt Rainier
9/3/08 Flew over to Bremerton
8/26/08 Flew around Enumclaw and Buckley
8/11/08 Flew to Olympia and gave my friend Dan a ride
7/10/08 Flew to NWEAA Flyin with Lane
6/16/08 Flew to Port Townsend then to the Flying Heritage Museum
6/14/08 Flew to Scappoose for the RV Flyin
5/30/08 Flew towards Mt. Rainier
5/23/08 Flew to Centralia / Chehalis Airport
5/2/08 Flew up around Seattle with Megan and Jessica
4/25/08 Flew to Toledo Airport
4/11/08 Flew up towards Bremerton
4/1/08 Biannual Flight Review at Crest
3/21/08 Flew up around Seattle
3/8/08 Flew to Port Townsend with Lane for lunch
2/17/08 Flew to Elma then Pierce County with Lane, Robert, and Nick
1/30/08 Flew the AST-300 simulator at Pavco
1/23/08 Flew solo up to Lake Cushman
1/15/08 Flew solo up to Whidbey Island
12/31/07 Flew solo to Hoquiam
12/8/07 Flew up to Port Townsend for Lunch with Lane
11/27/07 Took Jayson's Uncle Herb flying
11/24/07 Flew up to the Museum of Flight and then down to Pierce County Airport with Lane
10/5/07 Flew to Spencer Aircraft at Pierce County for some RV parts
9/23/07 Flew to Kapowsin Airfield with Lane
9/8/07 Flew solo to Olympia
8/29/07 Flew to Shelton with Sheila A.
8/22/07 Flew solo to Shelton
8/11/07 Flew to Canada with Austin and Lane for the Abbottsford Airshow
7/12/07 Flew and Camped at Arlington for the NW EAA airshow
7/6/07 Flew up to Ashford with Scott H.
6/20/07 Flew around Bremerton with Dad
6/15/07 Flew to Scappoose Oregon for the 16th Annual RV Flyin with Lane
5/31/07 Flew a 152 to Bremerton at 7am
5/25/07 Flew a 150 to Shelton
5/4/07 Flew down to Olympia with Lane
4/11/07 Short flight around Enumclaw with Lane
4/03/07 Flew around Seattle with Kerry
3/25/07 Flew to the NW Model Expo in Monroe with Scott
3/14/07 Flew to Port Townsend with Nick and Robert
2/16/07 Tacoma Narrows with Lane
2/9/07 More simulated IMC with Nick
1/28/07 Took Austin and Lane flying
1/26/07 Logged some simulated IMC with Nick
1/21/07 Took Ross, Kian, and Lane flying
1/14/07 Flew solo up to Arlington
12/28/06 Flew up to Port Townsend for lunch with my Dad
12/17/06 Flew up past Greenwater with Trinna, Lane, and Lauren
12/6/06 Flew up around Monroe with Robert and Nick
11/18/06 A whole day of flying stuff
11/14/06 Flew to Snoqualmie Falls with Scott's wife Sheila
10/30/06 Flew to Winthrop with Scott A
10/13/06 Flew up around Eatonville with Trinna and the kids
10/4/06 Flew IFR to AWO, PAE, then RNT with hood on
9/29/06 Flew a 172SP from TIW up Hood Canal
9/23/06 Flew one hour of Aerobatics in a Super Decathlon
9/11/06 Flew IFR in VMC conditions to Ellensburg
9/05/06 Two Airplane flight to Port Townsend
9/01/06 Local Flight around Crest
8/21/06 Got Checked out in a 172SP at Pavco
8/14/06 Flew IFR to Tacoma Narrows
8/7/06 Flew VFR to Bremerton
7/31/06 Flew VFR to Shelton
7/25/06 Local flight with Jayson and Secretary
7/13/06 Flew IFR to Paine and Renton with Nick
6/30/06 Flew solo down to Yelm at 6am
6/17/06 Flew IFR to Arlington with wife and kids in IMC
6/5/06 Flew IFR to Tacoma Narrows under the hood
5/30/06 Flew VFR to Harvey Field
5/17/06 Flew VFR to Pierce County and Tacoma Narrows
5/2/06 Flew IFR to Tacoma Narrows then Everett
4/19/06 Flew IFR to Everett and Tacoma Narrows
4/4/06 Flew to Eatonville
3/29/06 Flew IFR to Renton
3/10/06 Instrument Checkride
2/24/06 Flew to TIW for a touch and go
2/6/06 Cross Country to Ellensburg
12/6/05 Flew Around Enumclaw and tried terrain on GPS
11/15/05 Formation Flying
10/04/05 Solo to Elma and Chehalis
9/8/05 Cross Country to Toledo Solo
7/20/05 Ashford
7/14/05 Morning Flight
5/24/05 1st Cross Country to Ellensburg
5/11/05 Flew to Shelton
5/3/05 Local Flight around Puyallup and Auburn
4/19/05 Cross Country to Friday Harbor
2/24/05 Cross Country to Centralia
2/15/05 Flew clockwise around Seattle area
1/4/05 Cross Country to Toledo
1/3/05 Flew around the Class B Airspace
12/18/04 Flew up to Monroe with Trinna and Lane
10/12/04 Trinna and Lane's first flight
9/26/04 Wenatchee Mountain Flying Clinic
9/05/04 Local Flight to Pierce County
7/22/04 Solo long cross country to Hoquim
4/4/04 First Flight!